Equipment Maintenance Guide #QR962C desktop reflow oven cannot heat up properly Inspection and Adjustment Methods
Hey guys this is Alex .
Today we are going to share a customer case about QR962C desktop reflow oven .
Client Description:
after used 3 times , the oven stopped heating more than 190 degrees .
The machine is not working . it does not warm over 150 degrees on any program .
with forced heating, it reaches 180 .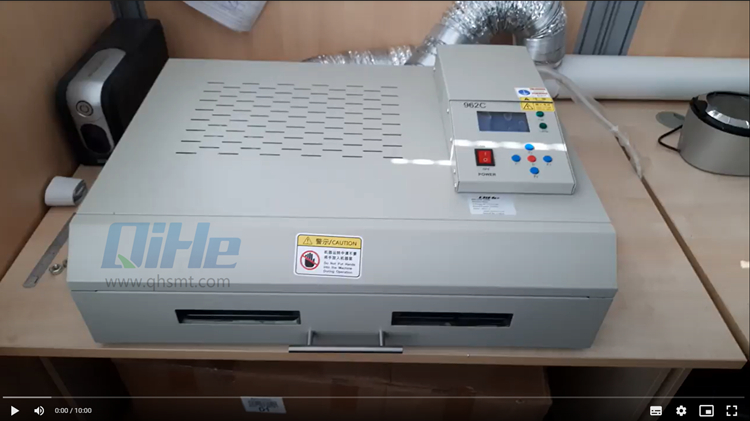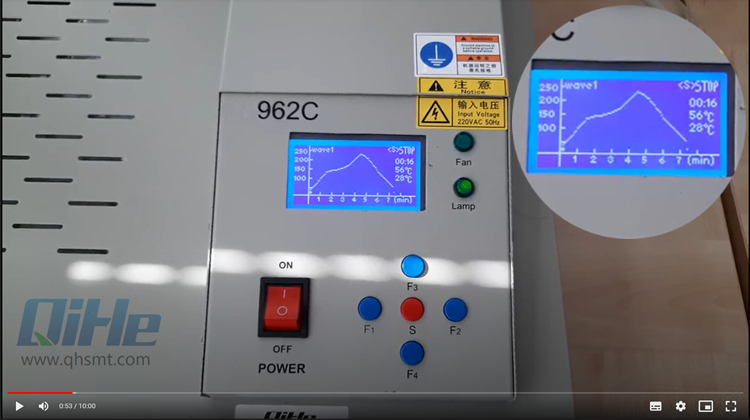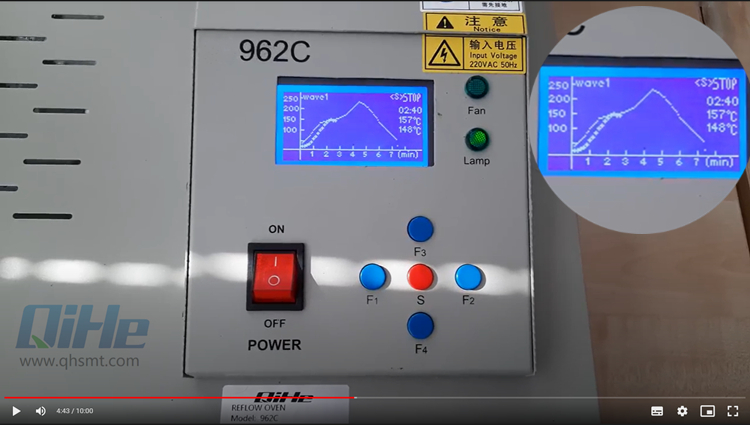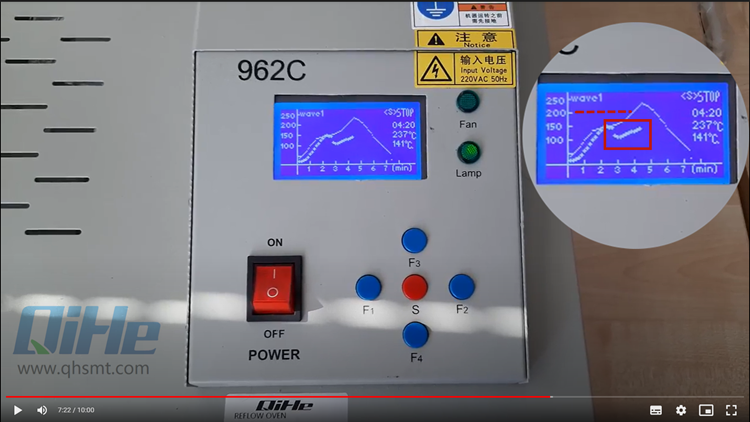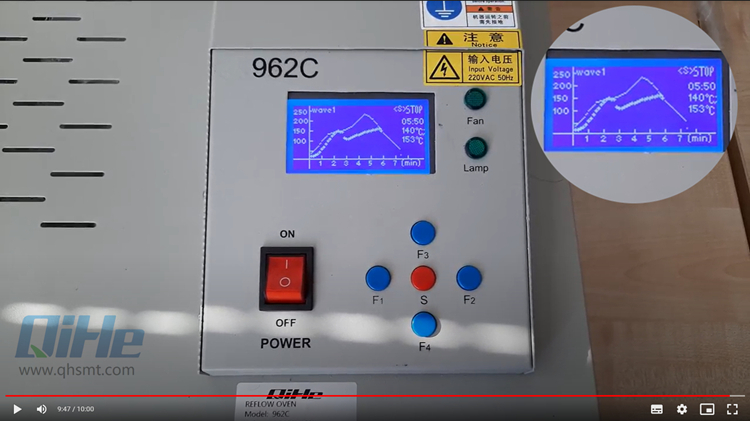 It isimpossible to exhaustive analyze the problem only based on the photos of the LCD display .
So we asked the customer to take a video of the equipment surrounding and operation of the equipment.
After a long long long…….download time from the google.
You should know how difficult it is for us to use the google here in CN.
So it would be much faster if you guys could send us a private youtube link .
Of course, there is no problem with his operation after watching the video.
However, we found the reason behind the machine: his exhaust pipe was set too long.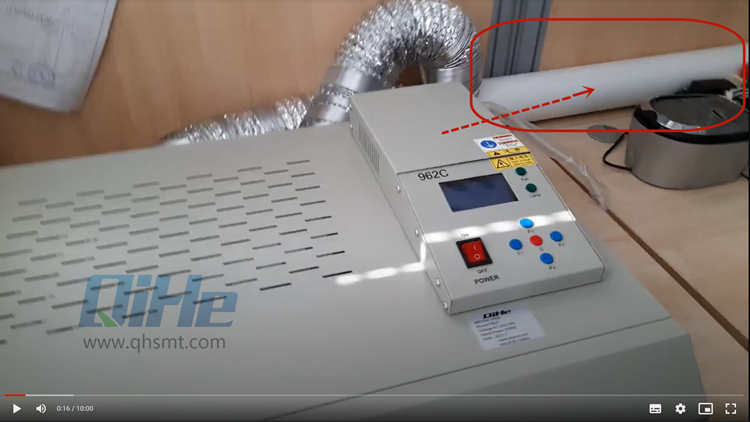 the exhaust pipe is too long and the exhaust suction force is too large,
the power of the machine is limited, the heat is drawn away,
the temperature cannot go up during the high temperature time,
and the low temperature is not obvious.
The terminal of smoke exhaust should not be equipped with devices such as exhaust fans.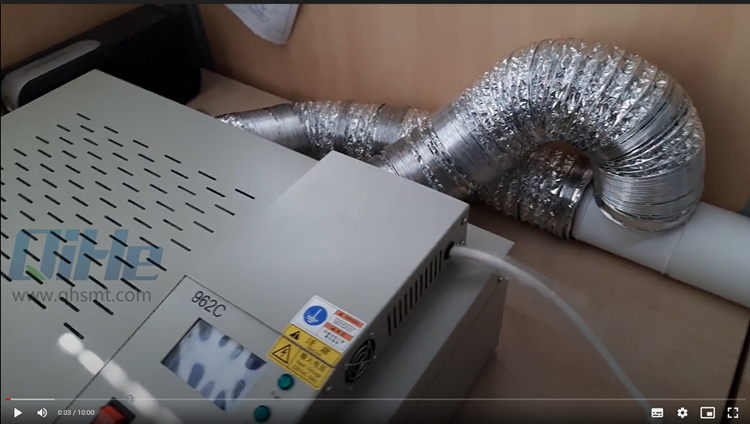 We recommended that the length of the exhaust pipe is about 1.5 meters,
and cannot exceed 2 meters. And no fix additional exhaust fan.
If you have a similar problem and not resolved .
try to adjust, the problem would solved .
OK thanks for your time
have a nice day .
Article edited by Alex