TVM802A smt pick and place machine
how To Choose A Liteplacer Pnp Machine Learning Model Or Selecting A Pick And Place Machine Like TVM802A Today author from qihe smt pick and place machine tell you about it.
Original link
A Pick and Place machine is the second step in a paste, place, reflow assembly operation. The "Place" function follows the "solder paste" function (stencil printer). The 'place' operation selects and delivers a component over the board and drops it into position. The simplest form of pick and place operation is by hand, that is, manually picking a component from a bin and, with the aid of a pair of tweezers and a magnifying glass, positioning it on the board and completing the operation with a hand-held soldering iron.
This method works well if you are only doing occasional boards. Other things to consider – the size of the components (big or small) – affect the time required to hand place and solder. Fine pitch components are another issue, where more precision and accuracy are required, and the human factor comes into play. The work then become more tedious and time consuming.
In the past, people could only use manual placement or DIY semi-automatic equipment.
Today we will focus on small desktop smt systems for users interested in going from a couple boards a day to much higher production volumes. Fully automatic systems are complex enough that we'll cover them separately.
Now with the innovation of technology and the continuous efforts of the QHSMT team
It is already possible to bring smarter and more efficient entry-level placement machine equipment to users
Perfect for beginners to use as a learning machine
We have a complete video tutorial and after-sales service team to serve you.
Also we have several overseas team helps the huge user base to support, constantly update and improve equipment and software.
This will bring you a device experience that is completely different from other similar manufacturers in China.
Many guests have such doubts when choosing tvm802 series Qihe desktop pnp machine . They may ask : "What is the difference between these models? They all look the same?"
Now let me share some tips to help you choose our different models of machines: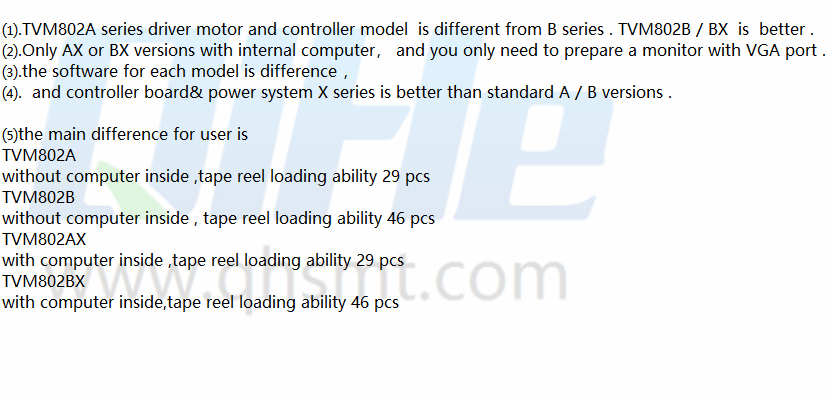 How To Choose A Pnp Machine Learning Model Or Selecting A Pick And Place Machine Liteplacer openpnp TVM802A
Article edited by Benny
TVM802A/B AX/BX Configuration differences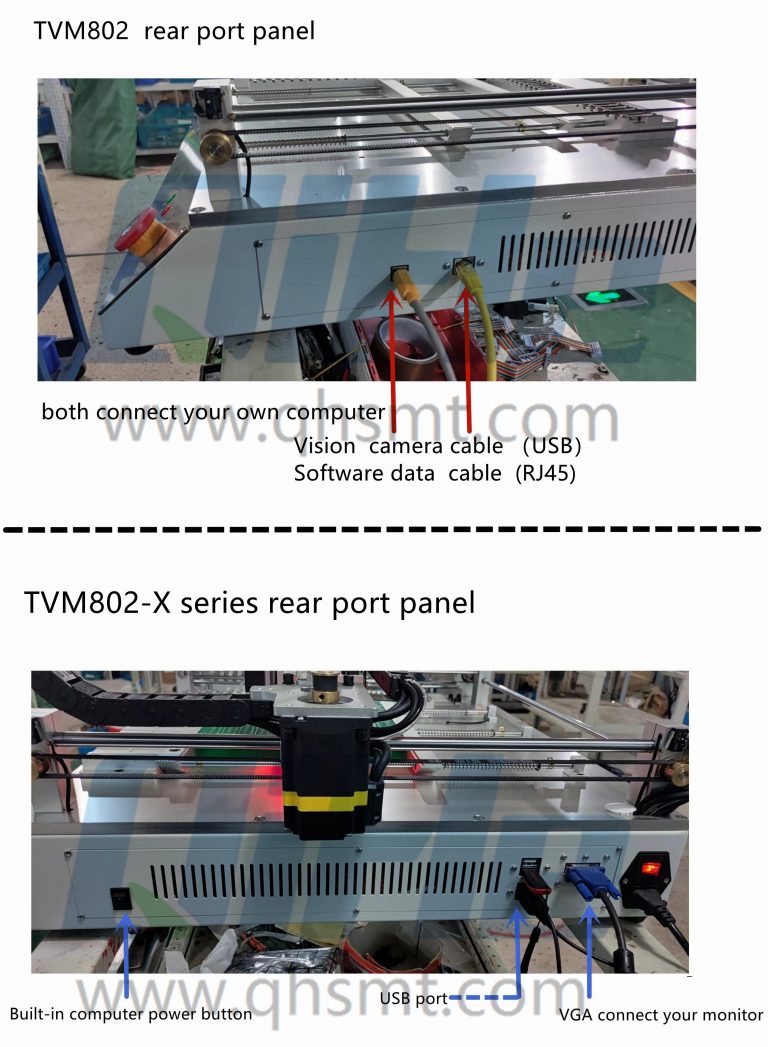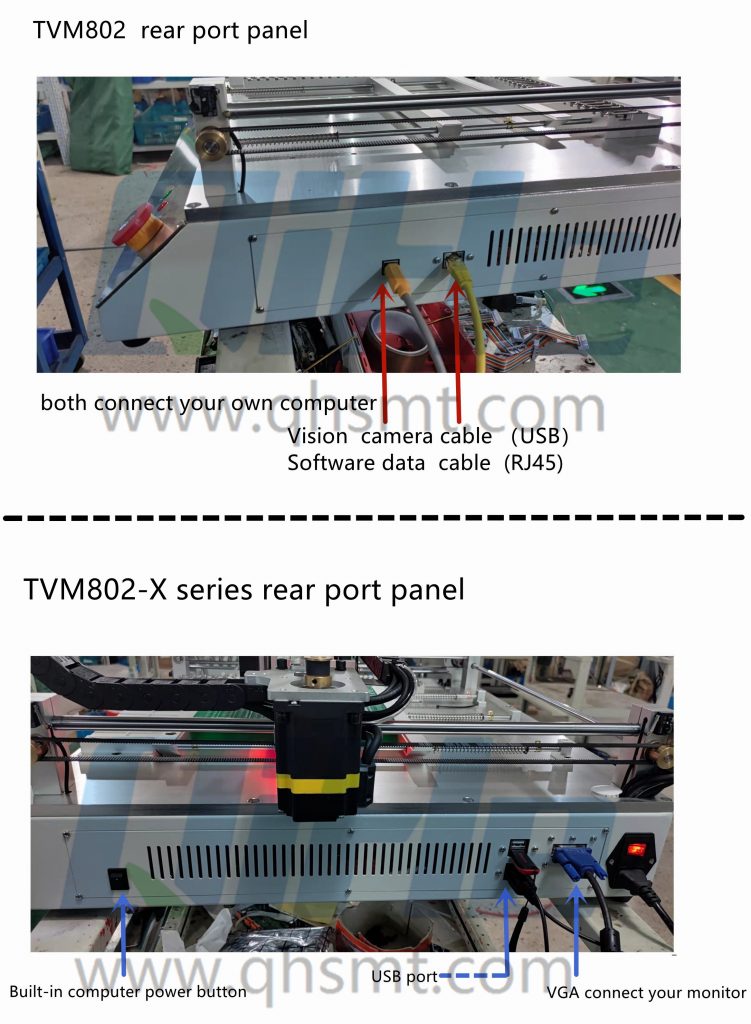 TVM802A AX Configuration differences