Today author from qihe smt pick and place machine sharing you with a client case of QL41 PNP and 6zone Reflow QRF630 1.2 meters LED Strip Lights LED SMT Line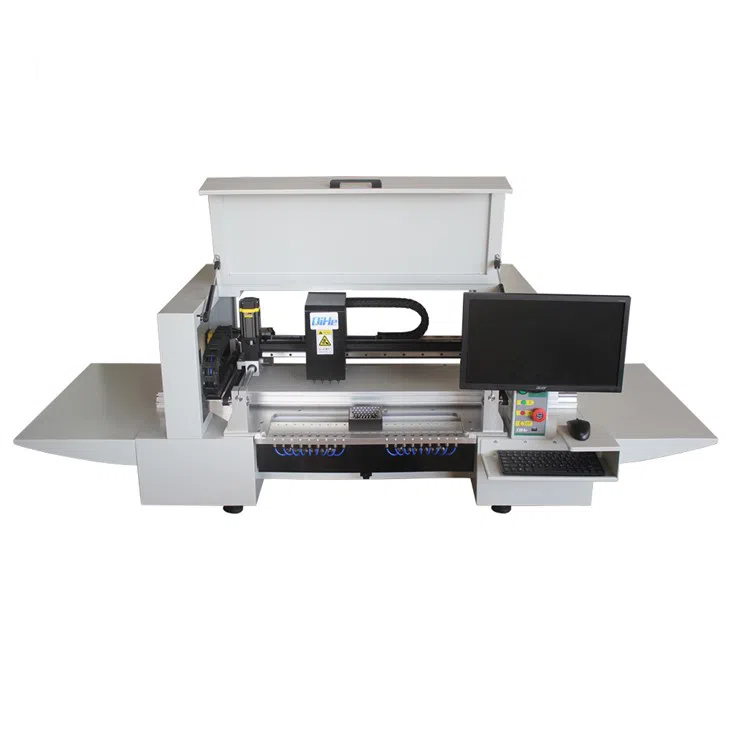 QL41 SMT pick and place machine(pick&place machine) with four mounting heads can pick 4 materials and through vision at the same time.
Flying vision camera is more stable, making mounting speed fast.
the ex axis moves, driving the circuit board to move, so that the shortest mount distance.
Mounting length up to 1200mm. Suitable for various types of LED strips and boards.
Closed-loop motors design, automatic detection and correction of lost step.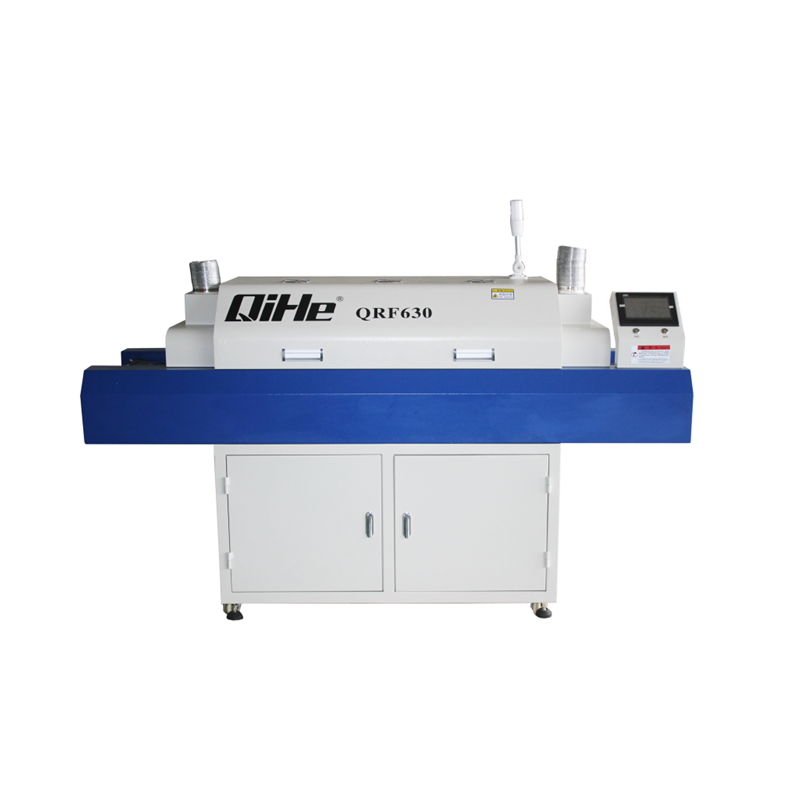 The QRF630 infrared benchtop reflow oven uses the PID temperature control system and rapid infrared heating technology controlling, so the temperature is being kept very accurate and evenly distributed. The whole soldering process can be completed automatically and it is very easy to use. It is suitable for the board has chips and output is larger or the welding quality requirements are better.Designed with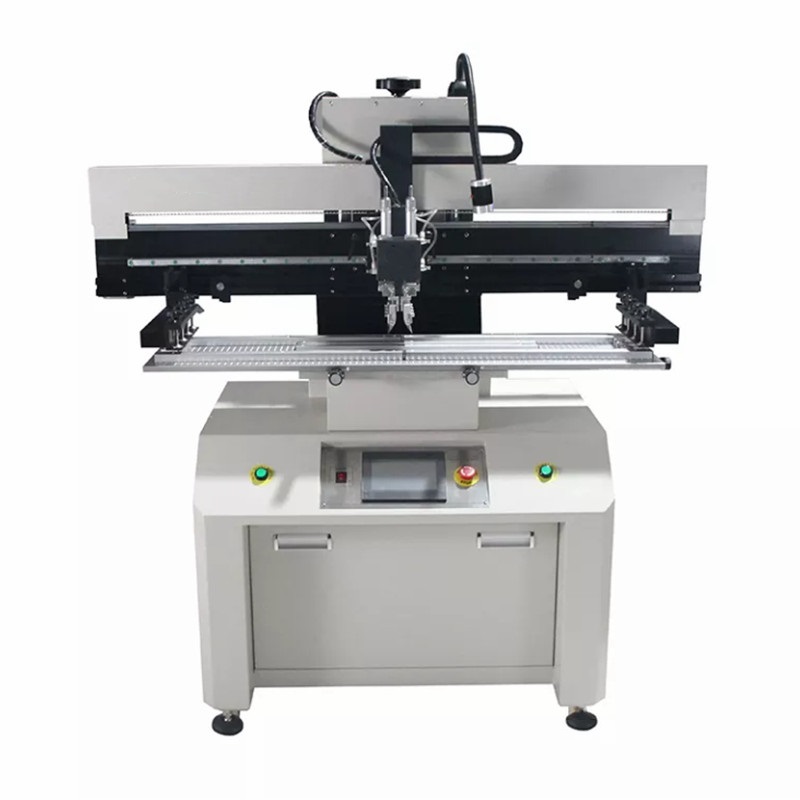 QP1068S high precise sem-automatically solder tin printing machine designed for 1.2 meters LED strip with high-quality speed control motor and linear guide rail and other precision accessories assembled, so that the scraper head printing smoother. Double-scrapers printing pressure can be adjusted by the up/down cylinder throttle valve, the lifting speed can adjust effectively avoid resonance.The printing head can be turned up 45o and fixed lock, convenient scraper loading and unloading and steel mesh cleaning, easy to operate.
The printing table plate has high density snail bee hole with the use of thimble and positioning needle, free positioning, simple operation, quick replacement, and suitable for single-sided substrate and double-sided substrate production work.Electrical components using a microcomputer PLC combined with touch screen control, free choice of single or multiple printing and manual, semi-automatic and other modes.
Keyword:high speed automatic SMT Assembly line, high speed qihe automatic SMT production line, high speed samsung SMT assembly line, high speed yamaha SMT production line, middle speed automatic SMT assembly line, samsung automatic SMT production line, second hand automatic PCB production line, second hand semi automatic SMT assembly line, semi automatic LED strip production line, semi automatic SMT assembly line, LED strip automatic SMT assembly line, low speed automatic SMT production line, middle output DIP assembly line, small output DIP insert PCB production line, high output DIP assembly line.