This week QiHe is participating in a three-day summit : MAHATech An Exclusive Industrial Exhibition.We will displaying the popular models PNP smt pick and place machine QM62 6heads placement machine compact type , new stock product TVM802AX plus desktop smt pick and place machine and reflow oven machine such as QRF320 ,etc. At thpresent, we provide professional smt service providers in India market , smt production line layout,Sales and after-sales service of smt equipment,technical guidance.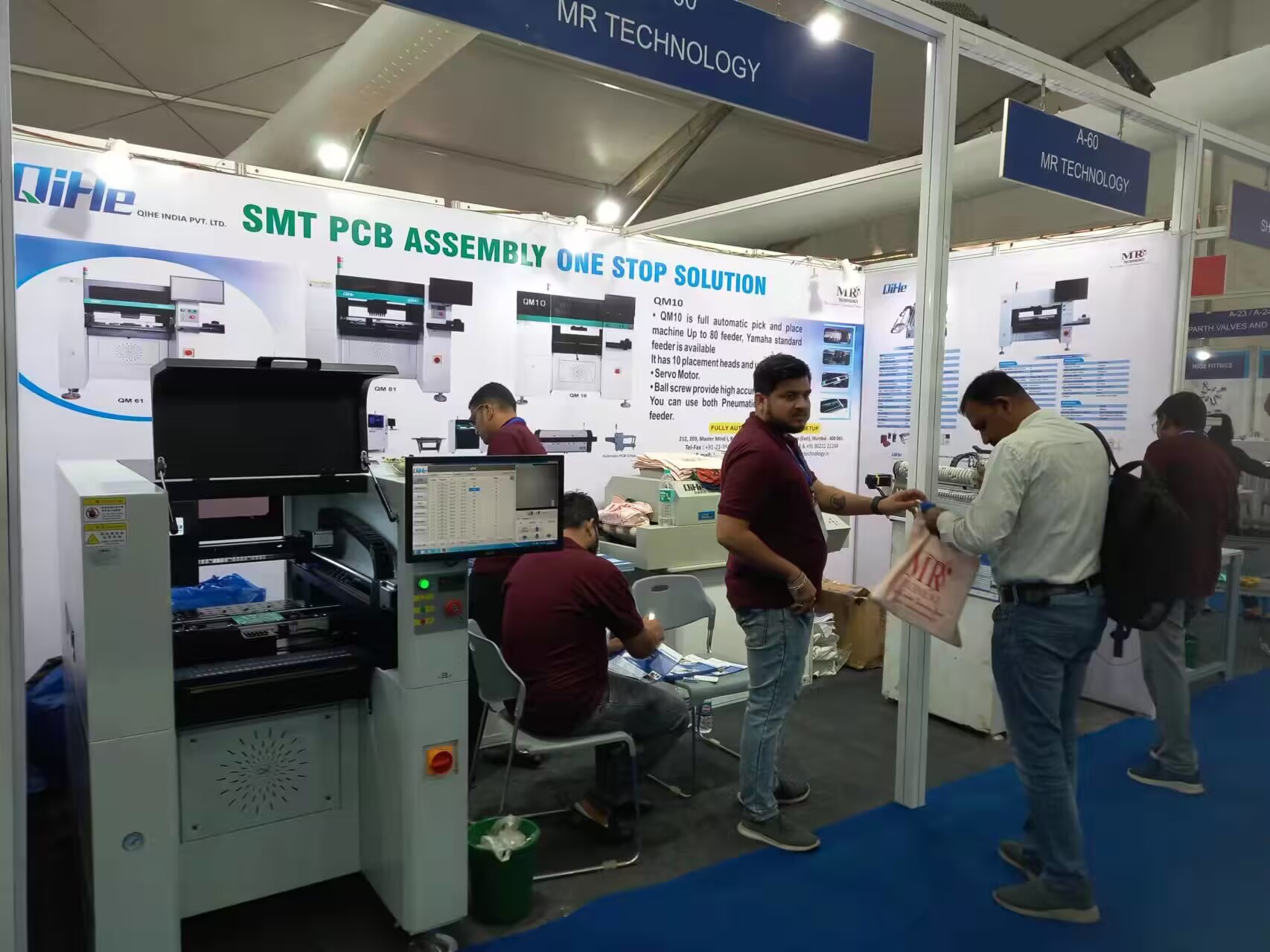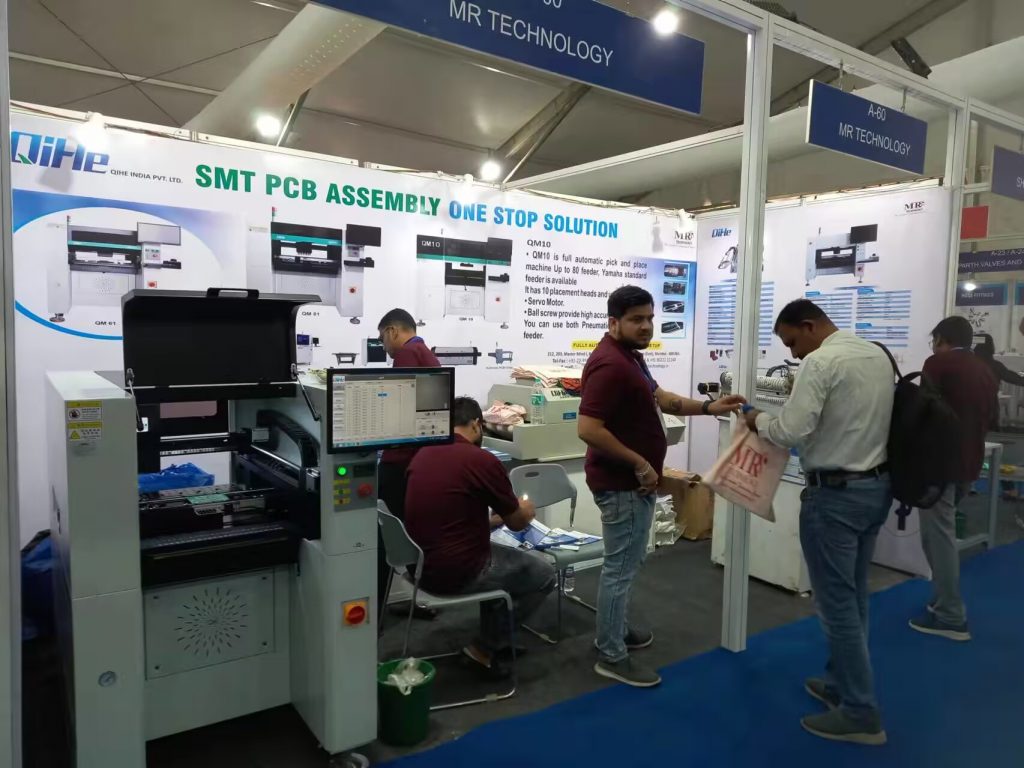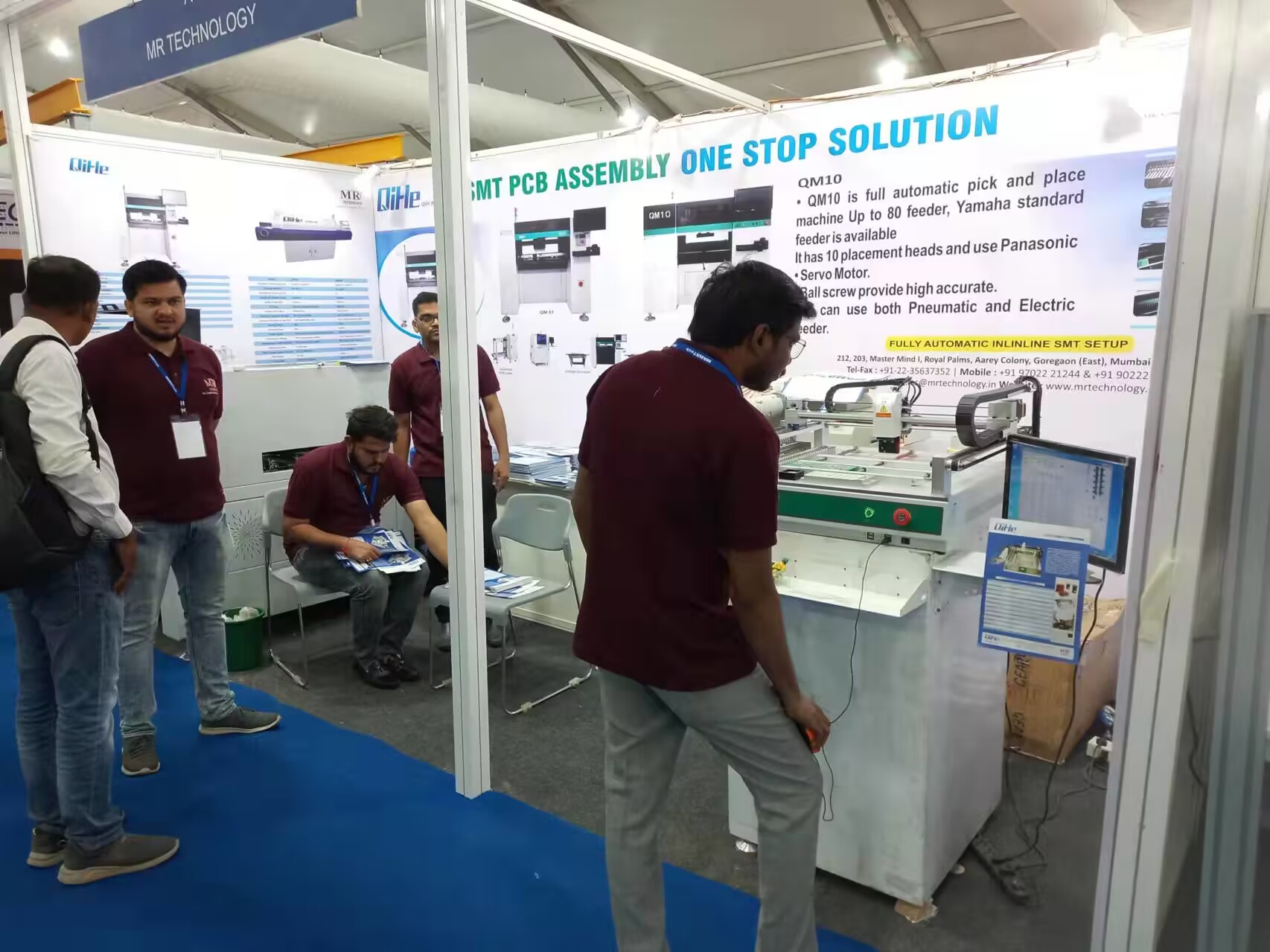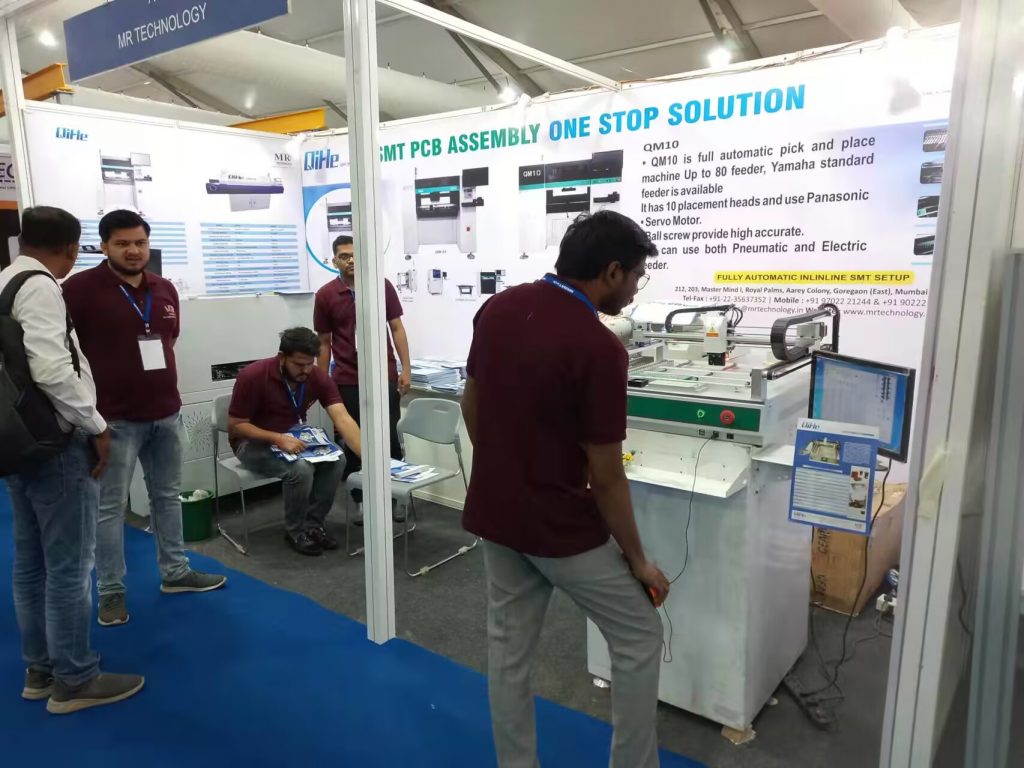 how to find us
The following information is the exhibition details:
Exhibition: the MAHATech exhibition Pune 2023
Exhibitor:Qihe India Pvt Ltd & MR technology
Stall Number: A-60
Exhibition Date: 2023- February- 9th to 12th
Location: New Agriculture College Ground,Shivaji Nagar,Pune,India
We cordially welcome you to enjoy our excellent service.
TVM802BX plus desktop SMT pick and place machine
Read more

: 2023 MAHATech exhibition Pune QiHe SMT live news
WHAT IS SMT ASSEMBLY LINE?
With the development of technology, future electronic products will be lighter, smaller and thinner. Traditional assembly technology can no longer meet the requirements of high-precision and high-density assembly. A new type of PCB assembly technology-SMT (Surface Mount Technology) has emerged. SMT Assembly is the use of automated machines to assemble electronic components on the surface of the circuit board. Its density, high speed, standardization and other characteristics occupies an absolute advantage in the field of circuit assembly technology. In addition, SMT assembly has a wide range of uses.