Recently, Qihe is building dozens new SMT pnp machine Lines in New Workshop production lines.
Including QM61 fully automatic SMT line and QL41 LED assembly Line .
The workshop is 50 meters long, 30 meters wide and 1500 square meters. It is located on the second floor of our factory.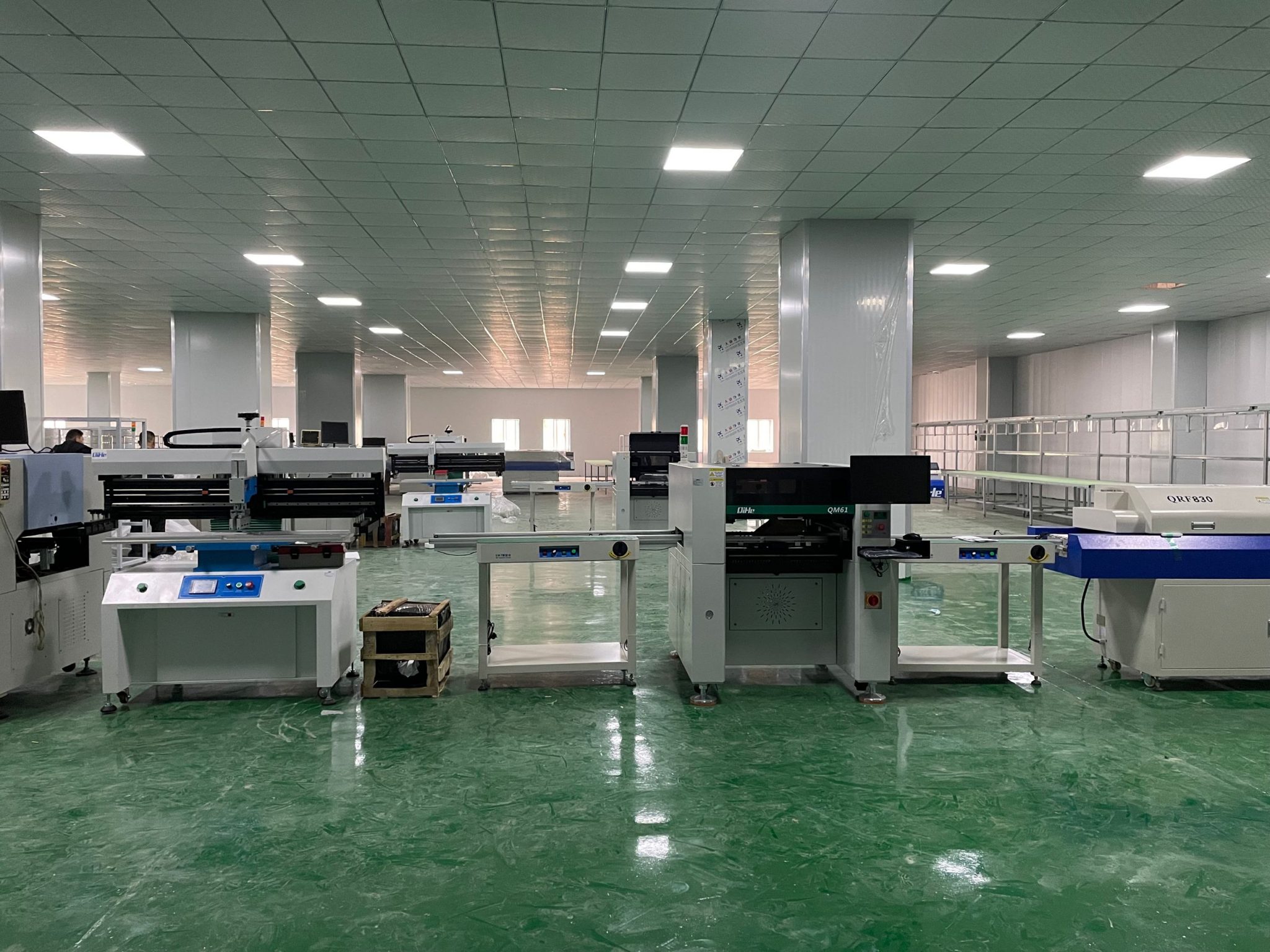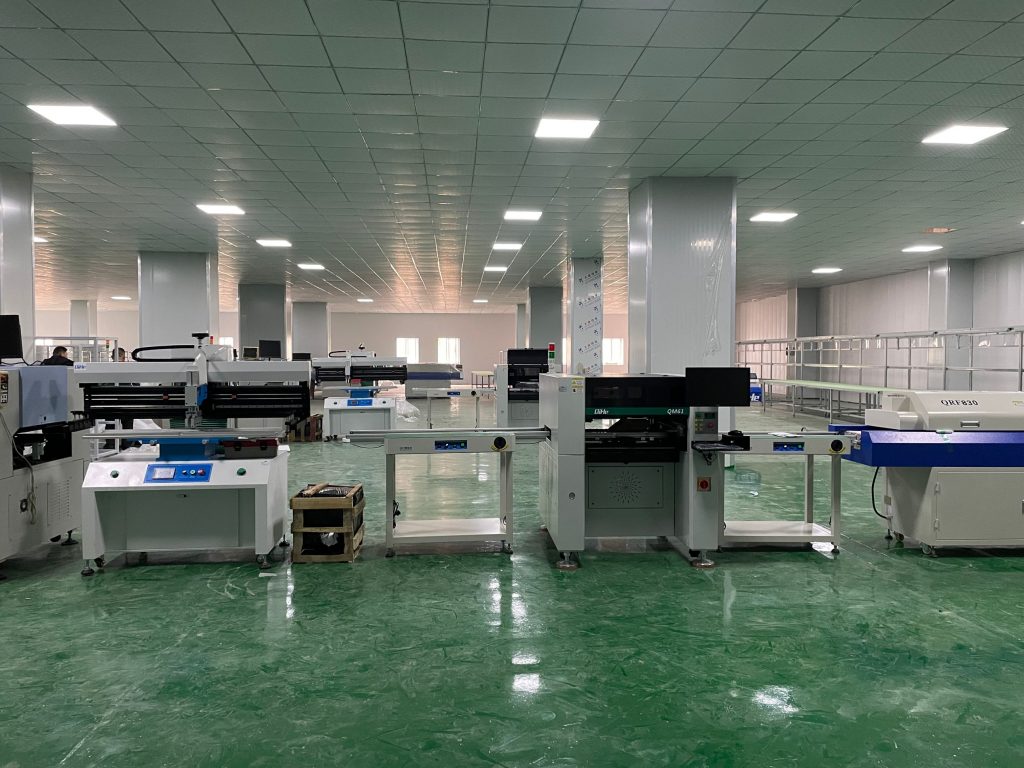 At present, the workshop ground is anti-static ground with two conductive grounding terminals. The anti-static system of SMT workshop is established, which can meet the anti-static requirements of SMT workshop.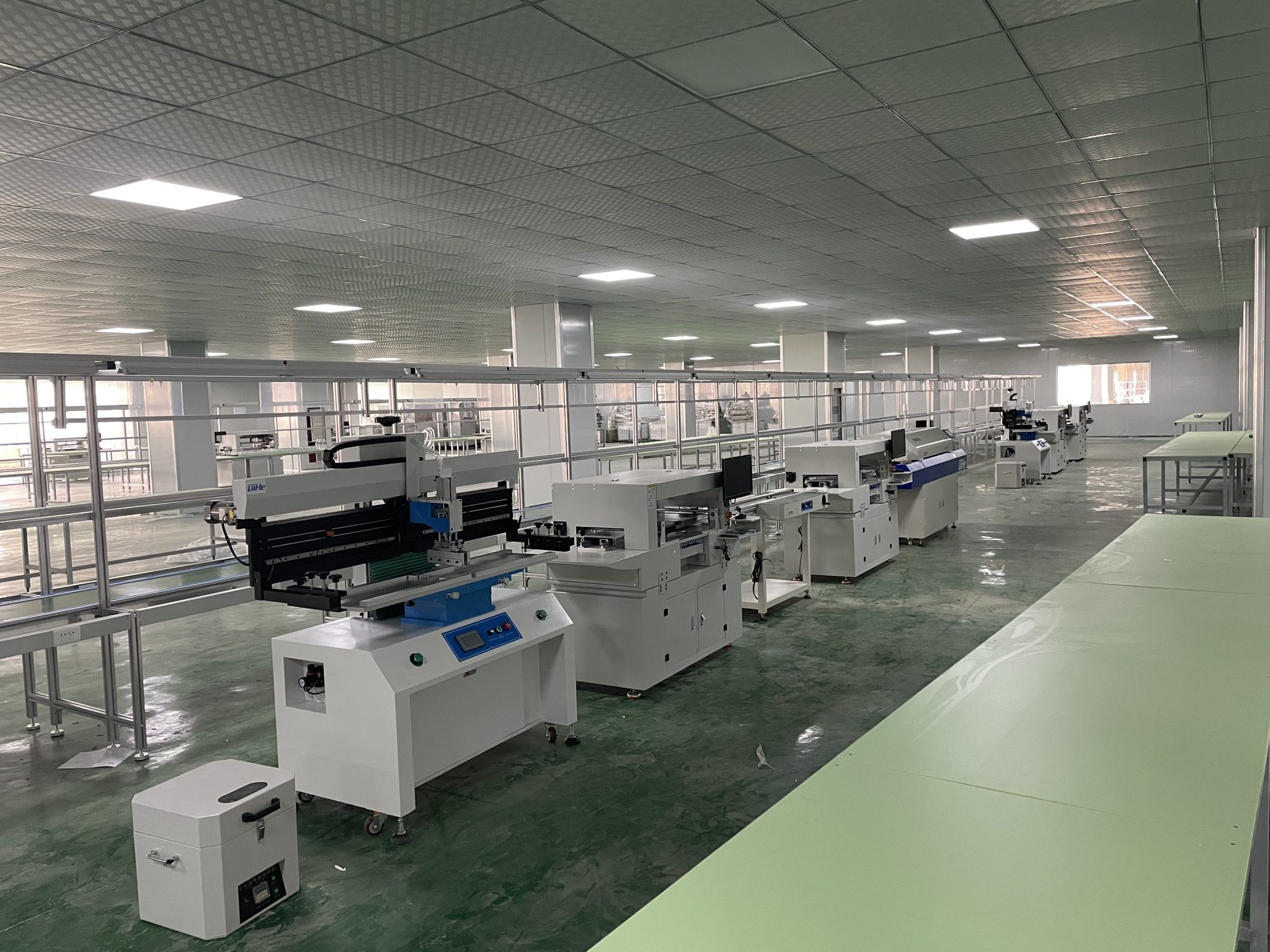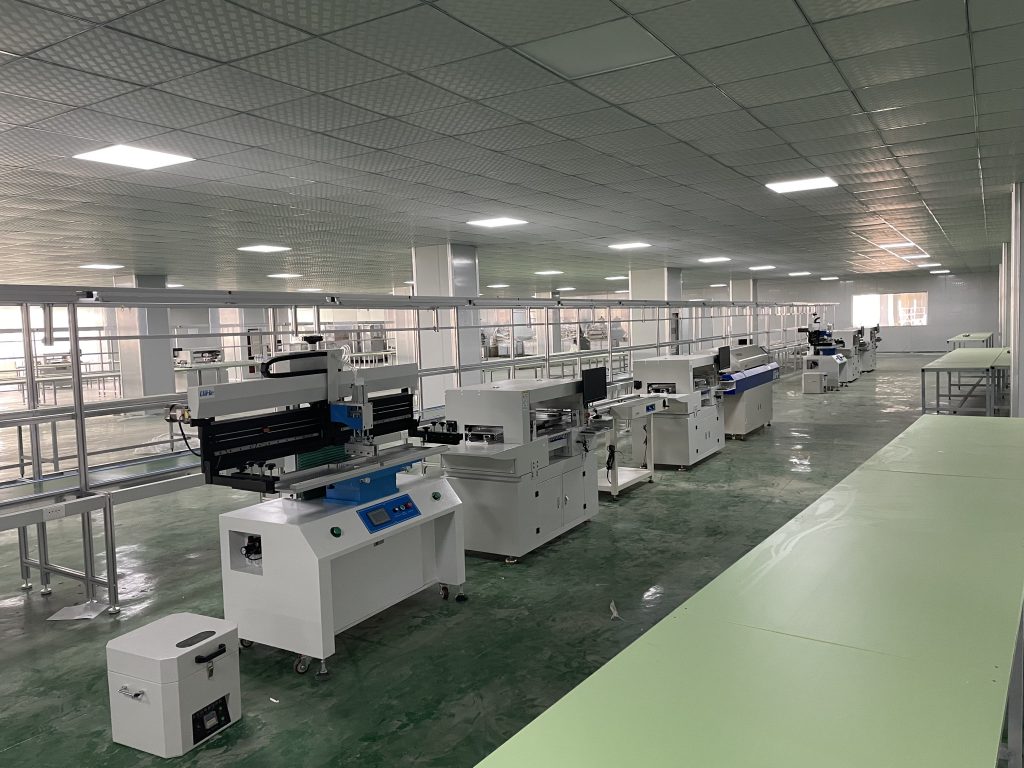 There is an exhaust system in the workshop, which can meet the requirements of welding furnace and other equipment.
The power in the workshop is sufficient to meet the power demand of all equipment in the workshop.
The lighting condition in the workshop is good, which can meet the lighting brightness requirements of all stations in SMT workshop.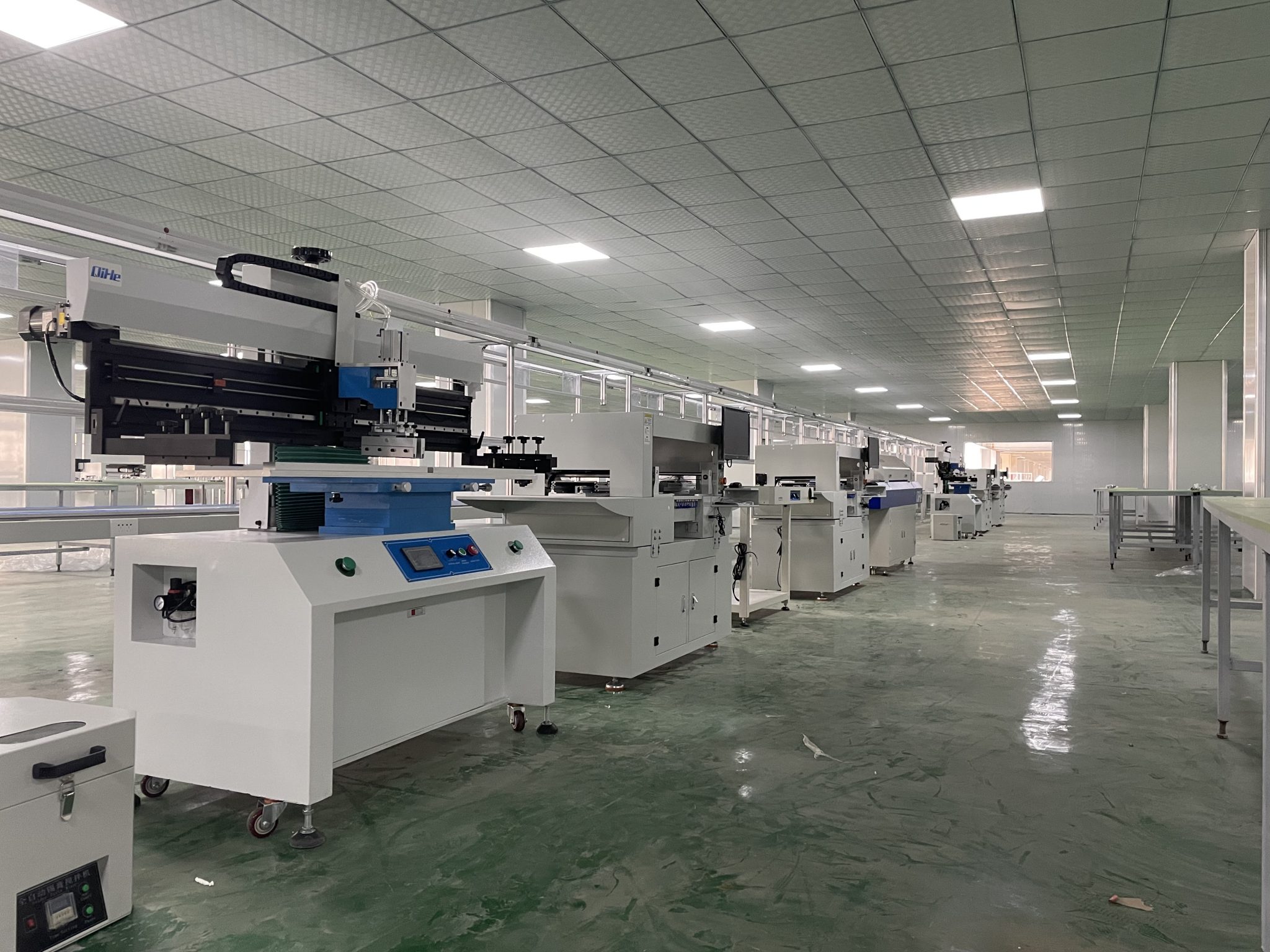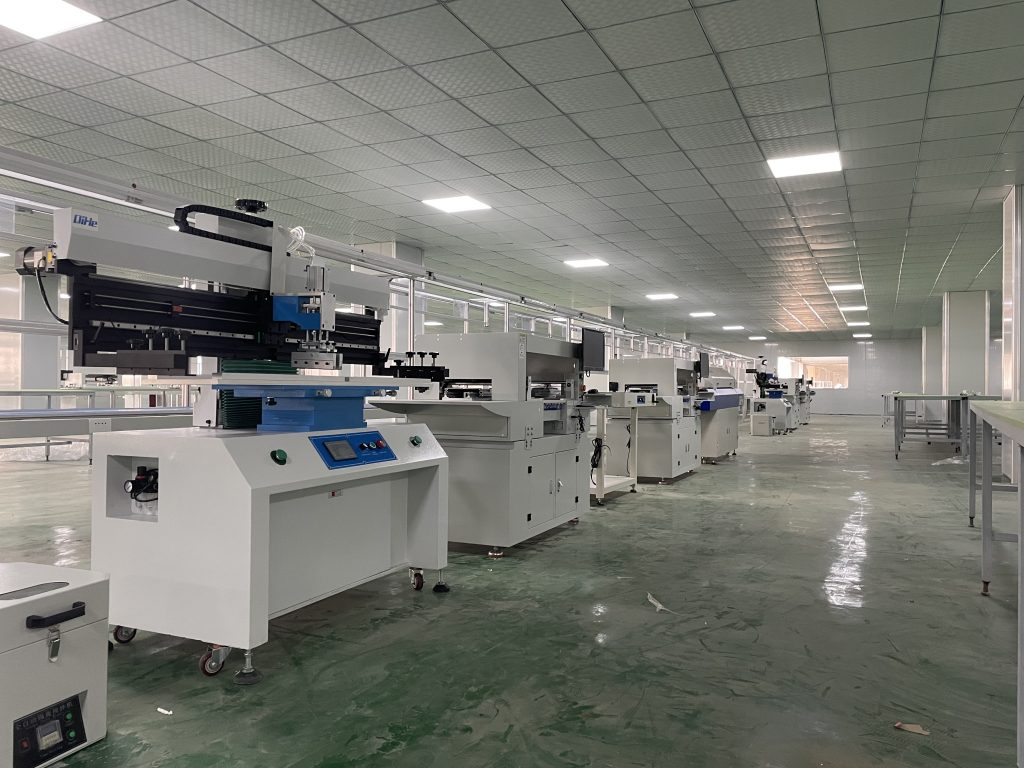 The whole workshop has two entrances and exits, which can meet the requirements as a channel for equipment, semi-finished products and raw materials.
The special material warehouse is in another workshop, so there is no need to plan this time.
In addition, air conditioners and humidifiers are being built in the workshop to meet the requirements of temperature and humidity control in SMT workshop.
The layout of the whole workshop is shown in the picture.
Article edited by Benny
Read more

: Qihe Is Building SMT pnp machine Lines in New Workshop