What are the sampling methods for SMT processing ? today author from qihe smt pick and place machine tell you about it with you .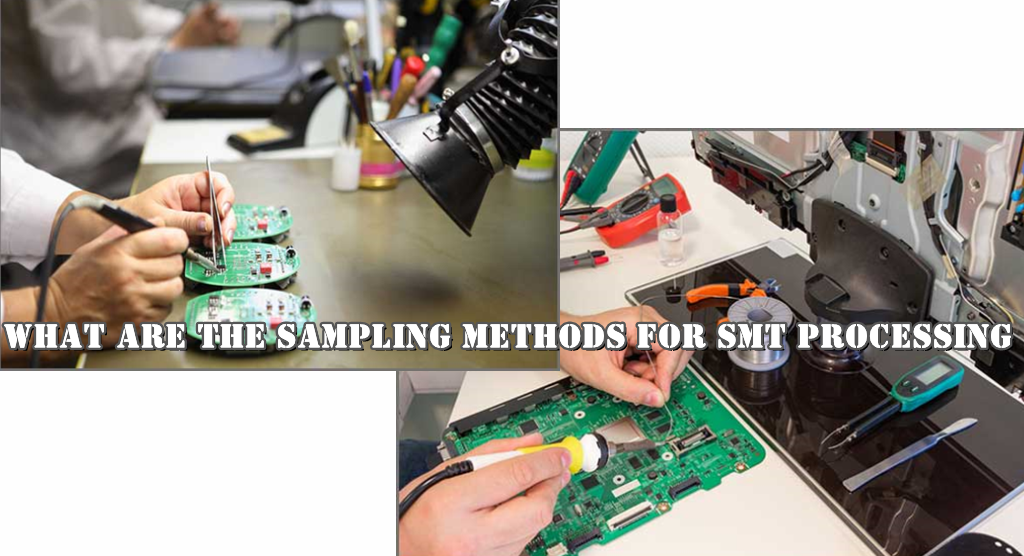 In the past, the percentage sampling inspection method was generally adopted.
China has always followed the percentage sampling inspection method adopted by the former Soviet Union in the 1940s.
This inspection method assumes that the sample is always proportional to the whole,
Therefore, maintain a fixed ratio between the number of inspection samples and the overall number of inspection batches, such as 5%, 0.5%, etc.
However, in fact, there is an irrationality of being strict with a large number of batches and lenient with a small batch.
That is to say, even products of the same quality,
Due to the different number of viewing batches, they are processed differently.
And as the overall number of viewing batches increases,
Even if a certain percentage is sampled, the sample size is quite large,
The advantages of sampling inspection in terms of economy cannot be reflected.
Therefore, this sampling inspection method has been phased out.
QHSMT is an enterprise specializing in the production of SMT equipment, like pick and place machine ,reflow oven,stencil printer ,welcome to send inquiry.
People have studied the percentage sampling inspection method,
Knowing that the fundamental reason for the unreasonable percentage sampling inspection method is that the sampling plan is not designed according to the scientific method of mathematical calculation
Therefore, a series of various computational sampling inspections or computational sampling inspection plans based on probability theory and mathematical computing science have been gradually studied and planned,
And formulate a standardized sampling inspection plan.
When the sampling inspection method specification is applied to product quality inspection,
Although there is a possibility of misjudgment,
That is to say, there are risks on the production side and risks on the application side,
However, by choosing an appropriate sampling plan,
To keep this danger of misjudgment within the limits required,
In line with the objective and actual needs of social production and application,
Therefore, it has been widely promoted in countries all over the world.
It replaces the original unreasonable percentage sampling inspection method.
The above is the author from qihe smt pick and place machine wants to sharing with you. If there is some inappropriate content or suggestion .I hope you can leave a reply to tell me and communicate with each other.
you can choose a reflow oven to meets your need like qfr630,qrf835,qrf1235
stencil printer model qh3040,qp3250,qfa5060
Also we have different kinds of smt pick and place machine like tvm802a,tvm802b,tvm802ax,tvm802bx,tvm925s,tvm926s,ql41,qm61,qm62,qm81,qm10
Read more

: Do you know what are the sampling methods for SMT processing?
WHAT IS SMT ASSEMBLY LINE?
With the development of technology, future electronic products will be lighter, smaller and thinner. Traditional assembly technology can no longer meet the requirements of high-precision and high-density assembly. A new type of PCB assembly technology-SMT (Surface Mount Technology) has emerged. SMT Assembly is the use of automated machines to assemble electronic components on the surface of the circuit board. Its density, high speed, standardization and other characteristics occupies an absolute advantage in the field of circuit assembly technology. In addition, SMT assembly has a wide range of uses.
WHAT IS SMT pick and place machine?
SMT (Surface Mounted Technology) is a comprehensive system engineering technology, which covers substrates, design, equipment, components, assembly processes, production accessories and management. When it comes to SMT pick and place machines, the automatic SMT production line requires automatic loading and unloading machine, automatic solder paste printing machine, placement machine, reflow soldering machine, AOI inspection equipment, connecting table, etc. For these SMT assembly line equipment, Qihe SMT can offer you machines in prototype SMT line, small SMT production line, mass production SMT line at low SMT line cost. Contact us now if you are interested.
WHAT IS SMT PROCESS?
There are mainly three steps in SMT assembly line process flow: solder paste printing, components placement and reflow soldering.
Solder Paste Printing
Its function in SMT line process is to print the solder-free paste on the pads of the PCB to prepare for the soldering of the components. The equipment used is a screen printing machine, located at the forefront of the SMT production line.
Components Placement
Its function is to accurately install the surface mount components on the fixed position of the PCB. The equipment used is a placement machine, located behind the screen printing machine in the SMT production line.
Reflow Soldering
Its function in SMT manufacturing line is to melt the solder paste so that the surface mount components and the PCB board are firmly bonded together. The equipment used is a reflow oven, located behind the placement machine in the fully automatic SMT production line.