Today author from QiHe smt pick and place machine sharing you with some tips about manual visual inspection in PCBA processing
At present, in the process of PCBA processing, the manual visual inspection is mainly through the naked eye or with some relatively simple optical magnification instruments.
Manual visual inspection of PCB solder paste printing and solder joints,
This is a low-investment and effective method,
For manufacturers with low process requirements and imperfect equipment and testing equipment,
Manual visual inspection plays an important role in improving the quality of assembled products.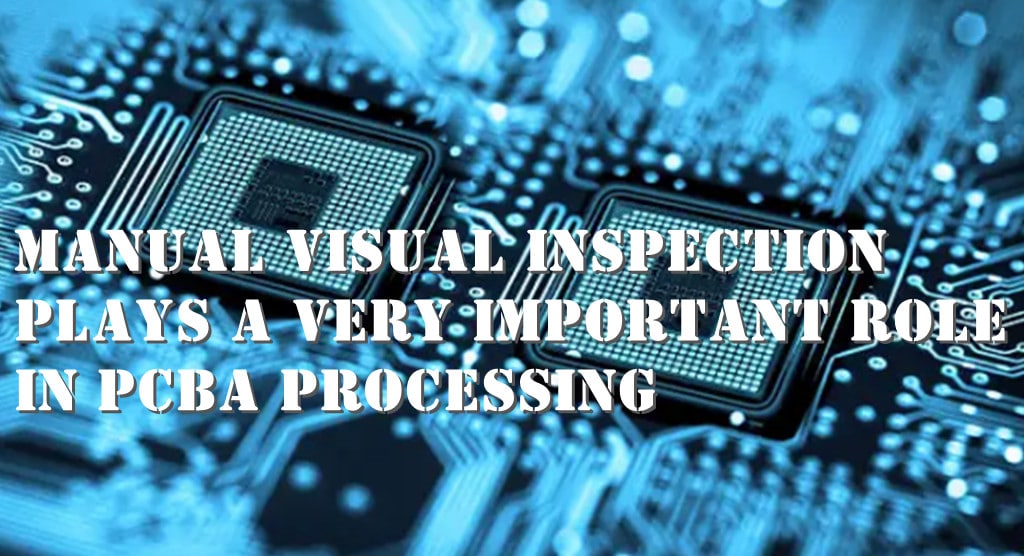 Manual visual inspection includes:
Manual inspection of printed PCB,
Manual visual inspection of glue dots,
Manual visual inspection of solder joints
Visual inspection of printed PCB surface quality, etc.
Manual visual inspection is the first thing to do after solder paste printing, component placement and soldering.
The main detection contents are as follows:
(1) Solder paste printing.
First check whether the parameter setting of the solder paste printing machine is correct,
The solder paste of the PCB is printed on the pad, whether the height of the solder paste is consistent or presents a "trapezoidal" shape,
The edges of solder paste should not have rounded corners or collapse into a pile,
However, it is allowed to have some peak shape caused by pulling up a small amount of solder paste when the slab is detached,
If the solder paste spreads unevenly,
It is necessary to detect the solder paste on the scraper,
whether lacking or unevenly distributed,
At the same time, it is also necessary to check the printed steel plate and other parameters.
Finally, check under the microscope whether the solder paste is bright after printing.
QHSMT is an enterprise specializing in the production of SMT equipment, like pick and place machine ,reflow oven,stencil printer ,welcome to send inquiry.
(2) Component placement.
Before the first PCB with solder paste on it starts to place components,
Before printing, confirm whether the rack is placed securely,
Whether the components are correct and whether the picking position of the machine is correct.
After completing the first PCB,
Check in detail whether each component is correctly placed and lightly pressed in the center of the solder paste,
Instead of just "putting" on top of the solder paste.
If the solder paste can be seen in the microscope with a slightly sunken posture, it indicates that the placement is correct.
Whether all the components on the data list are the same as the components on the PCB,
All components that are sensitive to positive and negative poles,
For example, diodes, tantalum electrolytic capacitors and ICs,
Whether the orientation of these components is correct.
Read more

: Manual visual inspection plays a very important role in PCBA processing
QHSMT is an enterprise specializing in the production of SMT equipment, like pick and place machine ,reflow oven,stencil printer ,smt pick and place machine,pnp,pick&place,pcb assembly,smd chip shooter,pnp machine,chip mounter,smt line,welcome to send inquiry
you can choose a reflow oven to meets your need like qfr630,qrf835,qrf1235
stencil printer model qh3040,qp3250,qfa5060
Also we have different kinds of smt pick and place machine like tvm802a,tvm802b,tvm802ax,tvm802bx,tvm925s,tvm926s,ql41,qm61,qm62,qm81,qm10
pick and place machine
What is SMT used for?
Surface mount technology is a part of the electronic assembly that deals with the mounting of electronic components to the surface of a PCB. Electronic components mounted this way are called surface-mounted devices (SMD). SMT was developed to minimize manufacturing costs while making efficient use of board space.Qihe SMT company develops and produces all kinds of SMT equipment suitable for world wide market, including pnp machine,reflow oven,stencil printer,pcb handling machines,and other products.
Small desktop pick and place machine TVM802A,TVM802B,TVM802AX,TVM802BX series suitable for beginners, for hobbiest or low vol usag.
Advanced level 4-head LED strip placement QL41 led machines and with rail universal series TVM925S,TVM926S,
Fully automatic 6-10-head placement QM61,QM62,QM81,QM10,machines, which are suitable for high volume mass production in factories.
Know more about us https://www.qhsmt.com/about-qihe-smt-equipment/
Follow us on social media https://www.facebook.com/Qihesmt/
WHAT IS SMT pick and place machine?
SMT (Surface Mounted Technology) is a comprehensive system engineering technology, which covers substrates, design, equipment, components, assembly processes, production accessories and management. When it comes to SMT pick and place machines, the automatic SMT production line requires automatic loading and unloading machine, automatic solder paste printing machine, placement machine, reflow soldering machine, AOI inspection equipment, connecting table, etc. For these SMT assembly line equipment, Qihe SMT can offer you machines in prototype SMT line, small SMT production line, mass production SMT line at low SMT line cost. Contact us now if you are interested.
WHAT IS SMT ASSEMBLY LINE?
With the development of technology, future electronic products will be lighter, smaller and thinner. Traditional assembly technology can no longer meet the requirements of high-precision and high-density assembly. A new type of PCB assembly technology-SMT (Surface Mount Technology) has emerged. SMT Assembly is the use of automated machines to assemble electronic components on the surface of the circuit board. Its density, high speed, standardization and other characteristics occupies an absolute advantage in the field of circuit assembly technology. In addition, SMT assembly has a wide range of uses.
WHAT IS SMT PROCESS?
There are mainly three steps in SMT assembly line process flow: solder paste printing, components placement and reflow soldering.
Solder Paste Printing
Its function in SMT line process is to print the solder-free paste on the pads of the PCB to prepare for the soldering of the components. The equipment used is a screen printing machine, located at the forefront of the SMT production line.
Components Placement
Its function is to accurately install the surface mount components on the fixed position of the PCB. The equipment used is a placement machine, located behind the screen printing machine in the SMT production line.
Reflow Soldering
Its function in SMT manufacturing line is to melt the solder paste so that the surface mount components and the PCB board are firmly bonded together. The equipment used is a reflow oven, located behind the placement machine in the fully automatic SMT production line.
You may need to know more about SMT industry
pick and place machine.smt machine,smd package,liteplacer,openpnp feeder,automated optical inspection,reflow soldering,automated optical inspection,smt wheels,smt machine supplier,surface mount technology,smt machine price,led pick and place machine,pick and place machines,what is smt machine operator,smt machine supplier in delhi,smt machine spare parts suppliers,smt machine suppliers in india,smt machine supplier malaysia,smt machine supplier in india,smd mounting machine,automatic pick and place machine,pick and place machines,manual pick and place machine,smd mounting machine,smd led pick and place machine,cheapest pick and place machine,table top pick and place machine,mini pick and place machine,neoden,smt pick and place machine price in india,smt pick and place machine manufacturers,smt pick and place machine price,smt process,smt meaning,smt pick and place machine programming,smt pick and place machine hs code,smt pick and place machine diy,smt pick and place machine for sale,smt pick and place machine video,low cost smt pick and place machine,fuji smt pick and place machine,used smt pick and place machine in india,manual smt pick and place machine,juki smt pick and place machine,diy smt pick and place machine,desktop smt pick and place machine,used smt pick and place machine,best smt pick and place machine,panasonic smt pick and place machine,smt manual pick and place machine,yamaha smt,smt550 pick and place machine,smt660 pick and place machine,smt manual pick and place machine mpp1,tvm802a pick and place machine,tvm802b pick and place machine,tvm925 pick and place machine,tvm926 pick and place machine,QM61 pick and place machine,QM81 pick and place machine,QM10 pick and place machine,pick and place machine uk,panasonic smt machine,SMT Label Automation,what is smt machine operator,how much does a pick and place machine cost,what is a pick and place machine,pick and place machine brands,