Today author from qihe smt pick and place machine sharing you with 2022 Mumbai Automation Expo Exhibition
Qihe joined in 2022 Mumbai Automation Expo Exhibition.
We will show the popular models PNP machine TVM925 ,TVM802AX and reflow oven machine such as QRF320 ,etc.
The following information is the exhibition details:
Exhibition: 2022 Mumbai Automation Expo Exhibition
Exhibitor:Qihe India Pvt Ltd & MR technology
Stall Number: B25
Hall number: 1
Exhibition Date: 2022-August-16th to19th
Location: Bombay exhibition center,WEH,Goregaon(E)Mumbai .
link:https://www.automationindiaexpo.com/
INTRODUCTION
Automation Expo 2022 is South East Asia's largest Automation Expo on Process Automation, Instrumentation and Control Systems, Robotics, Industrie4.0, Factory Automation, IIoT, Hydraulics Pneumatics, Warehouse Automation, Valves, Cybersecurity. Automation Expo 2022 will showcase over 1000 exhibiting during the 4 day expo drawing users from all across India. The concurrent events planned during Automation Expo 2022 include The CEO Summit , Conference on Industrial Internet of Things (IIoT), Conference on Future of Building Automation Technology in India and conference on Automation for Environment Protection.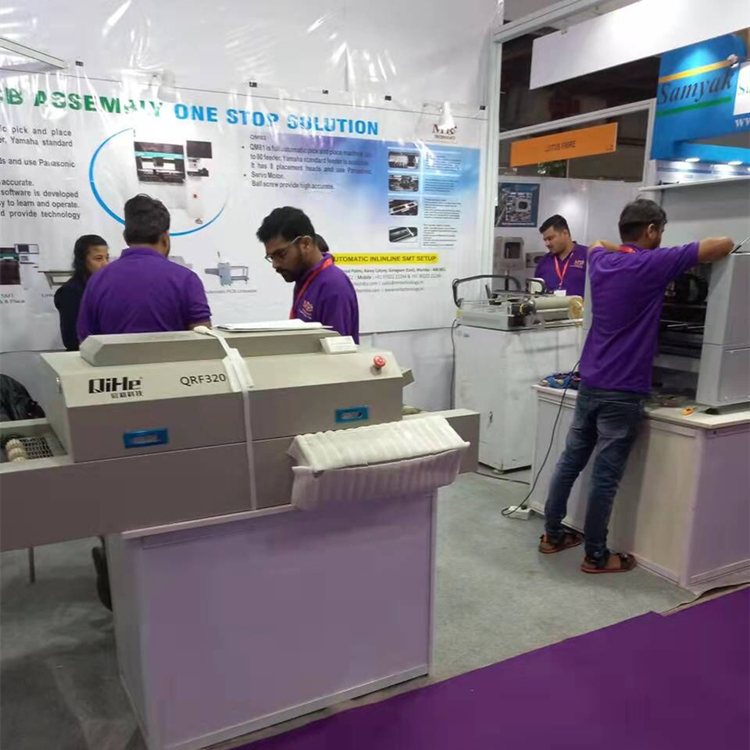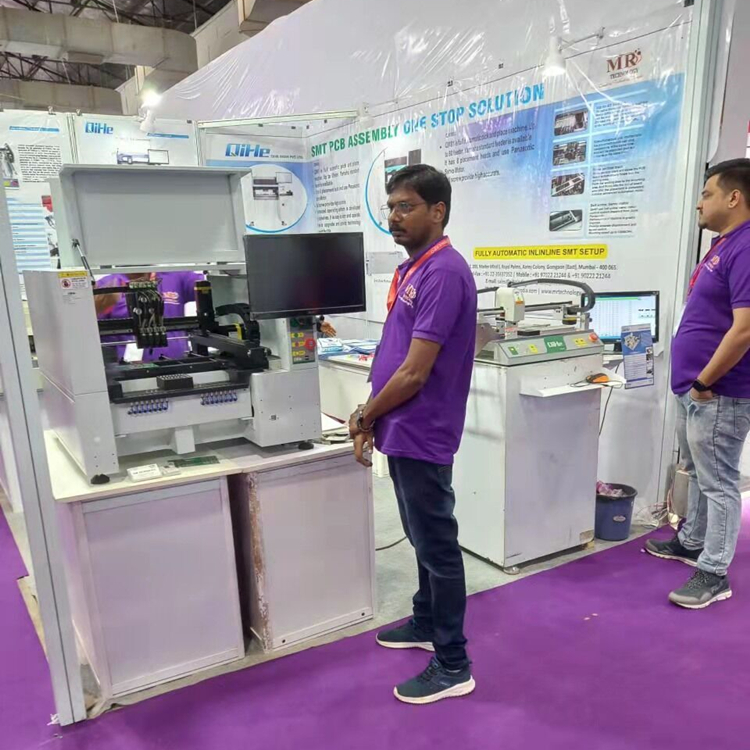 Read more

: 2022 Mumbai Automation Expo – Qihe India Pvt Ltd & MR technology Attend The 15th India International Trade Show
WHAT IS SMT ASSEMBLY LINE?
With the development of technology, future electronic products will be lighter, smaller and thinner. Traditional assembly technology can no longer meet the requirements of high-precision and high-density assembly. A new type of PCB assembly technology-SMT (Surface Mount Technology) has emerged. SMT Assembly is the use of automated machines to assemble electronic components on the surface of the circuit board. Its density, high speed, standardization and other characteristics occupies an absolute advantage in the field of circuit assembly technology. In addition, SMT assembly has a wide range of uses.
WHAT IS SMT pick and place machine?
SMT (Surface Mounted Technology) is a comprehensive system engineering technology, which covers substrates, design, equipment, components, assembly processes, production accessories and management. When it comes to SMT pick and place machines, the automatic SMT production line requires automatic loading and unloading machine, automatic solder paste printing machine, placement machine, reflow soldering machine, AOI inspection equipment, connecting table, etc. For these SMT assembly line equipment, Qihe SMT can offer you machines in prototype SMT line, small SMT production line, mass production SMT line at low SMT line cost. Contact us now if you are interested.
The above is the author from qihe smt pick and place machine wants to sharing with you. If there is some inappropriate content or suggestion .I hope you can leave a reply to tell me and communicate with each other.
you can choose a reflow oven to meets your need like qfr630,qrf835,qrf1235
stencil printer model qh3040,qp3250,qfa5060
Also we have different kinds of smt pick and place machine like tvm802a,tvm802b,tvm802ax,tvm802bx,tvm925s,tvm926s,ql41,qm61,qm62,qm81,qm10