Suppose you are in the planning stage of an IoT project. You have a lot of choices to make, and maybe you don't know where to start: in this article, we focus on how to think about this issue in terms of standards, protocols, and frameworks for wireless communications.Today qihe smt pick and place machine sharing the Hitchhiker's Guide to the Internet of Things.
Of course, this framework depends on whether your deployment will be internal (like in a factory) or external (like a consumer product). In this conversation, we're going to focus on launching to a broader customer base, and we have a lot to think about for that.
Let's take a look at the current state of IoT—bottom line, no standard is so perfect or important that it would be a mistake not to use it. Then, what we have to do is to find a solution to the problem as much as possible (the method must have an acceptable implementation cost and scale), rather than worrying too much about the popular standards in the future.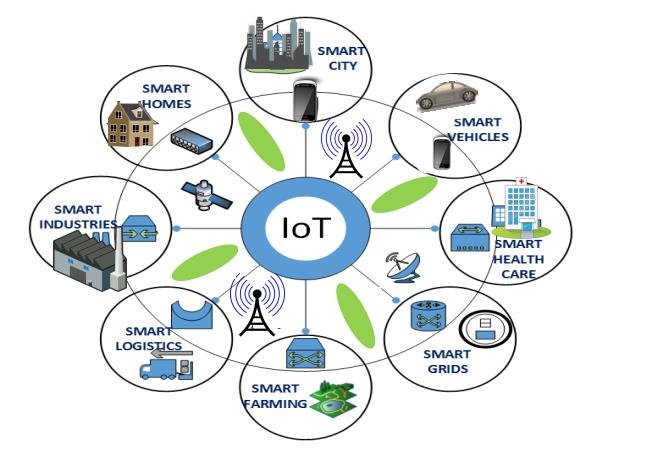 So, first of all it comes down to the limitations of the technology:
Coverage and bandwidth requirements?
How many nodes should be supported in the network?
The cost of wireless communication?
The choice of wireless communication has a big impact—not only is it a huge line item on your bill of materials, it will also determine the resources required by the device. For example, if you finally choose WiFi wireless communication, it will require a lot of CPU and memory resources, but if you choose Bluetooth or other mesh networks, it will be much less. Also consider the cost of infrastructure scaling. If via WiFi: Does the location being deployed already have WiFi infrastructure? What is the plan to cover a large area if we start from scratch? This can come at a huge cost, especially if you're using industrial-grade access points, so it's important to account for these effects.
Focus on specific standards
We think the biggest myth we find: "Isn't there a standard that regulates them?" That's not possible, not only because as an industry we never agree on everything, but also because in many cases , different standards solve different problems. So, understanding this, we can now look at what each protocol addresses and where they fit on the OSI model, or "stack".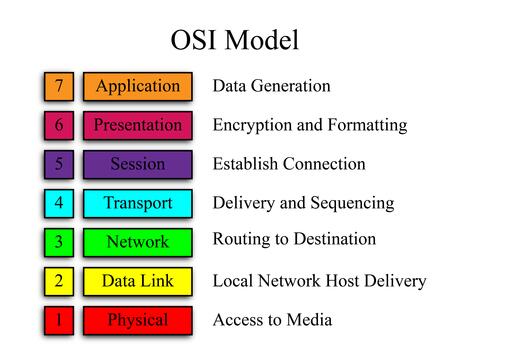 MQTT
Some people think it's a complete protocol for communicating from device to server, but it's not all. MQTT is used as a data format for communication, and the payload can be transmitted by any means, whether it is Wi-Fi, mesh network or other socket protocols. It defines a method to handle properties of things. Reading and writing around attributes solves the problem of the Internet of Things very well. In some ways, it does save development time, but depending on how far you implement it, it may cost you more development time. Once you've gone through each part of it, you'll want to take careful note of it, and sometimes when time and cost factors come into play, implementing your own load scheme may be a better option.
Is it rich enough that you absolutely want to use it? No, it's not at that level, nor is it likely to be. Currently it is a practical standard for devices to connect directly to the cloud. We do not control both ends because it provides some common language processing measures that we agree on; but the thing to remember is that most of the time, it actually needs to Additional documentation – what properties are read/written and the exact implementation mechanism – so that in the end you don't spend too much effort using MQTT.
Zigbee and Z-wave
Also starting from the network layer, Zigbee and Z-wave occupy an important position in the mesh network. They attempt to solve two problems: provide a reasonable specification for moving packets from one location to another on the mesh network, and indicate how those packets should be constructed; therefore, they are higher in the stack. This is also where they are limited. For example, Zigbee uses a system called profiles, which are collections of features such as a smart energy profile or a home automation profile. When a protocol is so specific that it says 'this is what the light bulb does', it's hard to implement devices that aren't included in the profile. Although there is custom data, at this point, you are not really using the cross-compatibility specification – as long as you use a device that is not defined in the profile, you are basically violating the standard.
Another consideration about these two is that they are both routed mesh networks. When we use one node to communicate with another node, we need to use intermediate nodes. That is, we can send a message from A to B to C to D, but in reality, we are sending a message from A to D. As a routing mesh, each node knows the path required for message sending, but this also brings a corresponding memory overhead. Z-wave and Zigbee networks theoretically support 65,535 nodes (the address space is a 16-bit integer). The practical limit is closer to several hundred nodes, since these devices are typically low-power, low-memory devices. Routing also has a certain time overhead, so a large mesh network may have unacceptable latency for your use case. Another consideration, especially if you're launching a cloud-controlled consumer product, is that these mesh networks cannot connect directly to the Internet—they need an intermediate bridge (aka gateway, hub, edge server) to communicate with the cloud.
As a final note, there is only one supplier for Z-wave—the wireless is made and sold by Zensys, so you have to buy it from them. Zigbee has a certification process and has multiple radio vendors like Atmel, TI, etc.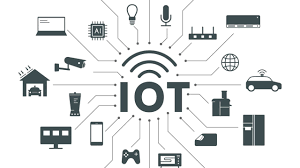 Bluetooth
Chip shipments for Bluetooth are truly unrivaled. Over 10,000 different models of Bluetooth were introduced in 2014. .In terms of adoption, except for WiFi, there is no comparison. Bluetooth was originally designed for 'personal area networks,' and the original standard supported seven concurrent devices. Now that we have Bluetooth Low Energy (BLE), we can theoretically have an infinite number of concurrent devices. BLE has made a lot of optimizations around the challenges of the Internet of Things. They focused on the power consumption required for communication, considering all aspects of "low power consumption", not just on the radio side – they looked at data format, packet size, wireless transmission time, memory consumption, memory power consumption, As well as the CPU time occupied, while considering the overall BOM cost. For example, they point out that each wireless transmission lasts only 1.5ms. This is an optimal time – if you transmit for a longer time, the components heat up and require more power consumption. They also point out that coin cell power delivery is better suited to short pulses rather than continuous pulses. In addition, they are optimized against WiFi interference because these protocols share the same wireless frequency band (2.4GHz).
Then came CSR and implemented the Bluetooth Mesh standard. Get all the benefits of mesh networking with all the advantages BLE carries. The Bluetooth mesh is a flooded mesh, meaning that instead of specific routes to nodes, messages are sent indiscriminately among all nodes. This is better than a spread grid because there are no memory constraints. This is a great solution to many problems in IoT and is probably the lowest cost to implement at scale.
Thread
An upcoming standard built on the same powered silicon as Zigbee broadcasts. It solves the problem of mesh nodes being unable to communicate directly with the cloud by adding IPv6 support, meaning nodes on the network can complete qualified internet requests. There is a lot of importance behind this standard. Google seems to think it would be very interesting to make its own protocol (called "Weave"). Then there's Nest Weave, which is the other version of Google Weave. As it is now, the standard takes a long time to really take hold – you can see right away that Thread's story is a bit confusing, which is not conducive to its adoption. But it also solves the problem of a small number of devices. Take sensors as an example. Do these low power, lightweight, low cost, low memory, low processing, fairly bulky devices require direct internet requests? With Thread, each node now knows a lot more about the world – such as the location of the server, and maybe they shouldn't care about these things, because not only are the requirements for the equipment increased, but the probability and frequency of having to update them on site now goes up . In terms of actual sensors and other endpoints, philosophically you want to minimize these responsibilities, except in special cases that require offline durability, local processing and decision-making (especially fog computing).
One thing Thread also does is it no longer defines how devices talk to each other and how devices format data, which makes it more forward-looking. This is where Weave technology comes in, as it assumes that the data should be structured. So basically there's only one way to look at it, which is Weave+Thread = a direct competitor to Zigbee/Z-Wave. We haven't seen anyone outside of Google proactively take on Weave, except for Nest, who have done a good marketing job and look like they're attracted to Weave.
All Joyn
Other protocols stay higher in the stack and remain agnostic to the network layer. The most famous of these may be the efforts of Qualcomm's Alljoyn. They have the Allseen league, although their brands are a bit dim – Allplay, AllShare, etc. We're seeing some traction, but not a ton – the biggest concern with it is that it's a really open protocol, loosely defined, and you're really not going to build something that's completely interoperable. This is a big risk for product teams. If there aren't enough devices in the world using this language, then why should I use it? That said, LIFX implements this, and it works great for them, especially since Windows implements it. Now that it's part of Windows 10 – there's a dedicated thing for AllJoyn and it seems to do a pretty good job. AllJoyn has proof that you can bring a device to a table that doesn't know anything about it and get some kind of lasting interoperability. However, at a glance, it looks complicated – the way authorization is handled and the way the device needs to negotiate with each other. There really is no such thing as failed adoption.
IEEE Wi-Fi
IEEE's 802.11 series has dominated the world. From B to G to A, now AC. 802.11 is really good at easier setup and higher bandwidth. It's not about power consumption, it's about performance because it's meant to be a wired replacement. About 2 years ago they released 802.11 AH, named HaLow, in an attempt to solve power issues, frequency issues, and classic WiFi pairing issues. Most Wi-Fi devices are not headless (no display or other input), they have a rich user interface – so we can log in and configure the WiFi connection. Pairing a headless device is a very tedious process. For HaLow, they solve two problems – how to make things easier, and how to lower the expectations (especially power) of devices running on the wireless channel. It's unclear what kind of traction it will bring, but the IEEE has an excellent track record for standards adoption.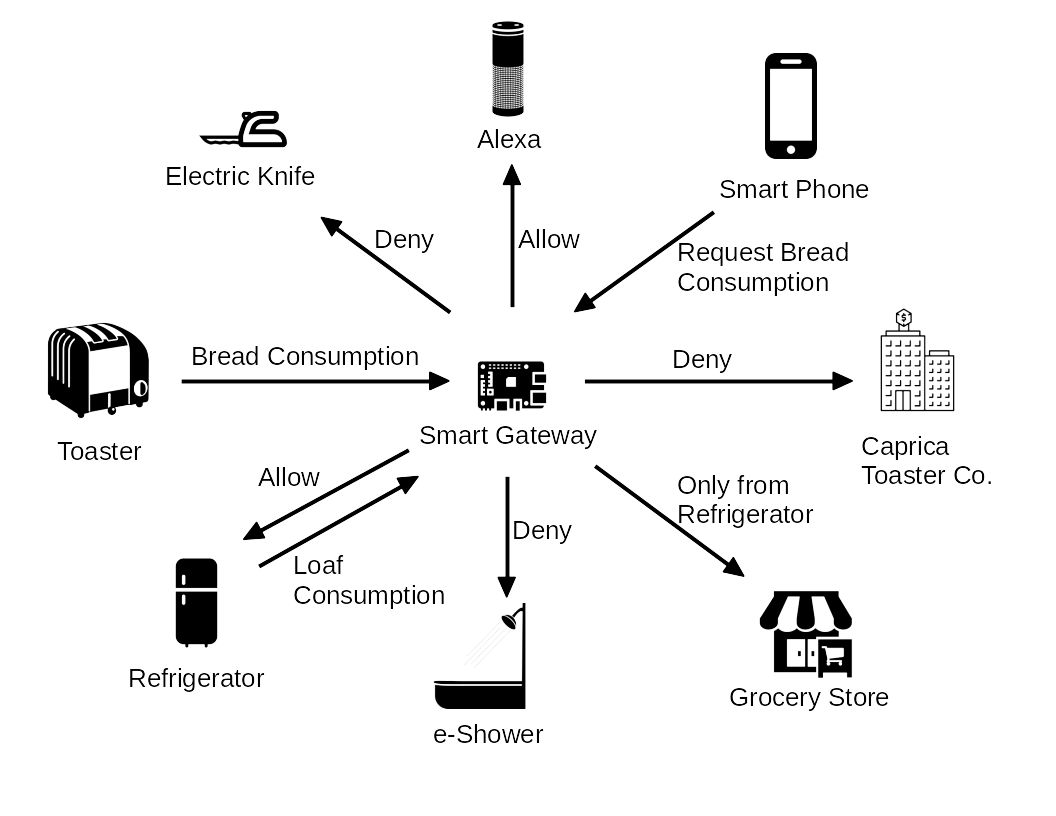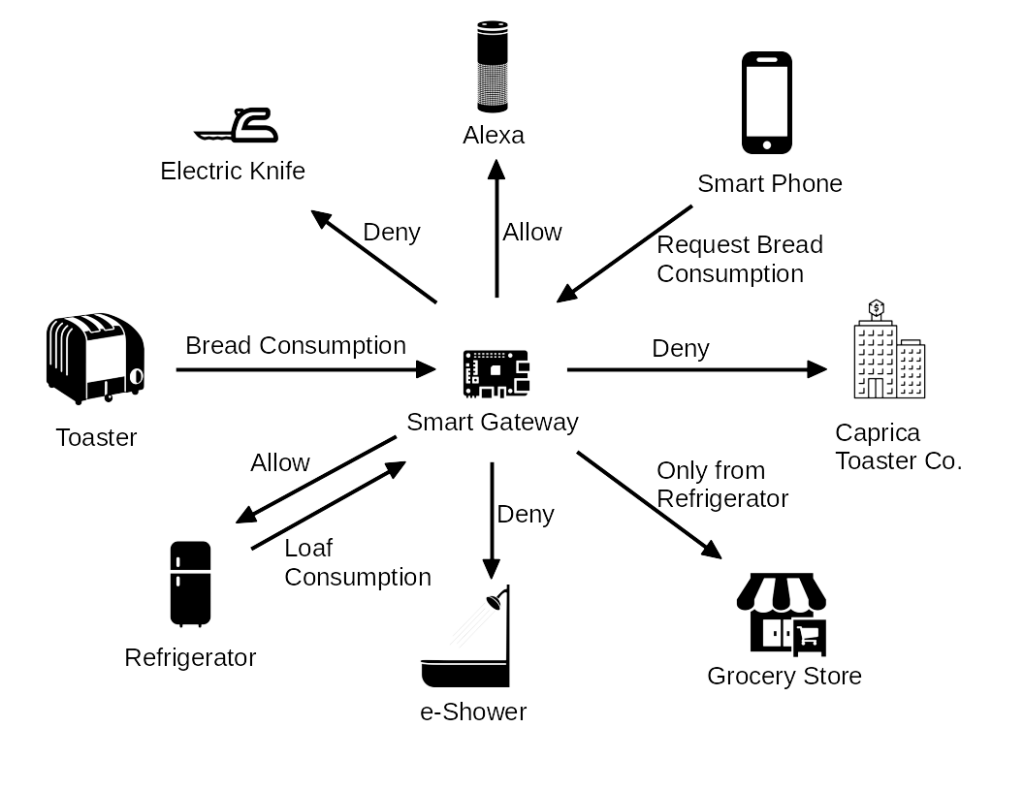 LoRa and SIGFOX
More like: LoRa vs. SIGFOX. What we're looking at is how to connect objects at very long distances through these protocols, for example in smart city applications. LoRaWAN is an open protocol that follows a bottom-up strategy. SIGFOX, on the other hand, builds the infrastructure from the top down and delivers the API to its customers. In this way, SIGFOX is more like a service. It will be interesting to see the dance between these two protocols as more common types of applications start to use IoT.
The above are some standard protocols that need to be mentioned. There are many, many more, but we don't see how exciting they are for IoT today.
if you want know more about SMT pick and place machine,smt machine,smd machine,SMT equipment,pick and place machine,reflow oven,stencil printer,pnp,pick&place machine,pick&place,p&p,pcb assembly,smd chip shooter,pnp machine,smt setup,smt process,smt meaning,smt line,smt mounter machine,smt nozzle,pick and place feeder,smt line,used pick and place machine,smt assembly,smd package,smt machine supplier,pick and place machines,,pick and place machine,SMT pick and place machine,smt machine,smd machine,SMT equipment,reflow oven,stencil printer,pnp,pick&place machine,pick&place,p&p,p&p machine,pcb assembly,smd chip shooter,pnp machine,smt setup,smt process,smt line,smt mounter machine,semi automatic pick and place machine,fully automatic pick and place machine,smt nozzle,paste mixer machine,pcb pick and place,solder stencil machine,pcb printer,liteplacer,suction nozzle,smt machine supplier,smt machine price,pick and place machines,smt machine spare parts suppliers,CL feeders,feeding equipment,placer,pnp assembly,pick and place machine easy operation manual,pls visit our product center .
Read more

: The Hitchhiker's Guide to the Internet of Things
Best seller SMT Machine :Qihe smt line products

What is SMT in engineering?
Surface mount technology is a part of the electronic assembly that deals with the mounting of electronic components to the surface of a PCB. Electronic components mounted this way are called surface-mounted devices (SMD). SMT was developed to minimize manufacturing costs while making efficient use of board space.Qihe SMT company develops and produces all kinds of SMT equipment suitable for world wide market, including pnp machine,reflow oven,stencil printer,pcb handling machines,and other products.
Small desktop pick and place machine TVM802A,TVM802B,TVM802AX,TVM802BX series suitable for beginners, for hobbiest or low vol usag.
Advanced level 4-head LED strip placement QL41 led machines and with rail universal series TVM925S,TVM926S,
Fully automatic 6-10-head placement QM61,QM62,QM81,QM10,machines, which are suitable for high volume mass production in factories.
Know more about us https://www.qhsmt.com/about-qihe-smt-equipment/
Follow us on social media https://www.facebook.com/Qihesmt/
What is SMT in programming?
Offline Automated Programming vs Inline SMT Programming
Qihe pick and place machine can be programmed directly on the SMT equipment .
Or Coordinates can also be imported csv file through programming software.
Currently supported software such as protel,DXP,Altium Designer,Pads,Candes,proteus,DXP.
Inline SMT programming is a solution to consider for narrow segments of device programming requiring short programming times, with medium to high volume, for just one device type.
WHAT IS SMT pick and place machine?
SMT (Surface Mounted Technology) is a comprehensive system engineering technology, which covers substrates, design, equipment, components, assembly processes, production accessories and management. When it comes to SMT pick and place machines, the automatic SMT production line requires automatic loading and unloading machine, automatic solder paste printing machine, placement machine, reflow soldering machine, AOI inspection equipment, conveyor,connecting table, etc. For these SMT assembly line equipment, Qihe SMT can offer you machines in prototype SMT line, small SMT production line, mass production SMT line at low SMT line cost. Contact us now if you are interested in pick and place machine.
WHAT IS SMT ASSEMBLY LINE?
With the development of technology, future electronic products will be lighter, smaller and thinner. Traditional assembly technology can no longer meet the requirements of high-precision and high-density assembly. A new type of PCB assembly technology-SMT (Surface Mount Technology) has emerged. SMT Assembly is the use of automated machines to assemble electronic components on the surface of the circuit board. Its density, high speed, standardization and other characteristics occupies an absolute advantage in the field of circuit assembly technology. In addition, SMT assembly has a wide range of uses.
https://www.qhsmt.com/fully-automatic-smt-pick-and-place-machine-line/
if you want know more about qihe products,you can visit products center or search on our website.
,pick and place machine,SMT pick and place machine,smt machine,smd machine,SMT equipment,reflow oven,stencil printer,pnp,pick&place machine,pick&place,p&p,p&p machine,pcb assembly,smd chip shooter,pnp machine,smt setup,smt process,smt line,smt mounter machine,semi automatic pick and place machine,fully automatic pick and place machine,smt nozzle,paste mixer machine,pcb pick and place,solder stencil machine,pcb printer,liteplacer,suction nozzle,smt machine supplier,smt machine price,pick and place machines,smt machine spare parts suppliers,CL feeders,feeding equipment,placer,pnp assembly,pick and place machine easy operation manual,