Most capacitors are designed to withstand a certain temperature range, so you must select a capacitor with a temperature rating suitable for the environment in which your circuit is used. If the voltage or temperature rating exceeds, the capacitor can fail and cause damage to the board or other components.Today qihe smt pick and place machine sharing how to choose a capacitor for PCB? The selection of capacitive components in PCBA processing should consider the following factors.
Capacitor voltage resistance selection
When selecting a capacitor, the withstand voltage of the component must be higher than the working voltage in the actual circuit. It is especially worth noting that the possible high voltage should be taken into account in the electronic circuit.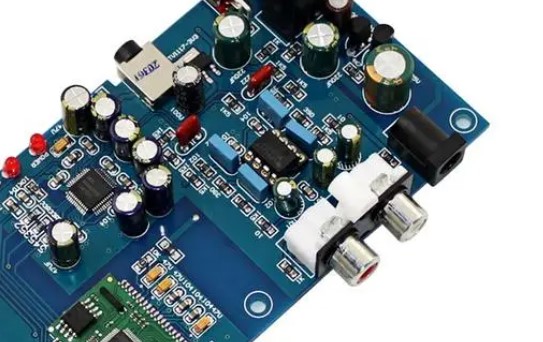 Capacitor capacity selection
In electronic circuits, the capacitance is determined according to certain performance indicators, and the capacity should be selected according to the nominal series when determining the capacity. If the capacity value of the capacitor cannot be found through the nominal series, it can be solved by series-parallel connection or by modifying other parameters in the design scheme. When replacing the capacitor in the circuit, it is best to choose a capacitor with original parameters or a component whose performance index is better than that of the original circuit capacitor.
Capacitor medium selection
Capacitor media are different, their characteristics are quite different, and their uses are not exactly the same. When selecting the medium of the capacitor, it is necessary to first understand the characteristics of each medium, and then determine which occasion it is suitable for.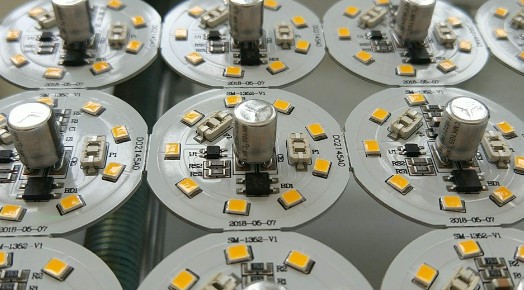 The following introduces the use of several commonly used fixed capacitors:
Electrolytic capacitors use aluminum and other metals as the positive electrode, and form a layer of oxide film on the surface as the medium. The medium and the electrode become an inseparable whole; the negative electrode is a solid or non-solid electrolyte. Since the materials of the two electrodes that make up the electrolytic capacitor are different, its positive and negative electrodes are marked separately. When using it, the positive terminal must be connected to the high potential of the circuit, and the negative terminal must be connected to the low potential of the circuit, otherwise the capacitor will be damaged. According to the different electrode materials, there are several kinds of aluminum electrolytic capacitors, tantalum electrolytic capacitors and niobium electrolytic capacitors.
Mica capacitor is a capacitor with mica sheet as the medium. It has good insulation performance, low loss, good temperature stability, and high capacitance accuracy, and is often used in high-frequency oscillation circuits.
The medium of ceramic capacitors is ceramic, which can be divided into high-frequency ceramic capacitors and low-frequency ceramic capacitors according to different ceramic components (high-frequency capacitors are represented by CC, and low-frequency capacitors are represented by CT). The capacity of high-frequency ceramic capacitors ranges from a few tenths of picofarads to hundreds of picofarads. It is often used in occasions requiring small loss and stable capacitance, and in high-frequency circuits as tuning capacitors, oscillation circuit capacitors, and temperature compensation capacitors. There are several types of capacitor withstand voltage: 160V, 250V and 500V. The capacity error is divided into 2%, 5%, 10% and 20%. The capacity of low frequency ceramic capacitors ranges from 300pF to 22000pF, suitable for low frequency circuits.
The production process of paper capacitors is simple, low cost, and wide voltage range; the disadvantages are that the capacitance is not easy to control, the loss is large, the stability is poor, and the inductance is the largest, which is usually not suitable for use at high frequencies.
Polyester capacitors are also called polyester capacitors. It is a capacitor made of polyester film as a medium. It can be used in the coupling, decoupling, bypass, DC blocking and other circuits of various electronic instruments and meters, TV sets and radio recorders.
Polystyrene capacitors are capacitors made of polystyrene film as the medium. The biggest feature of polystyrene capacitors is their high insulation resistance. This kind of capacitor has small high-frequency loss and stable capacitance. It is currently a widely used capacitor. Due to its high precision, it is often used in filters and circuits that require precise capacity (such as electronic keyboard circuits). Its disadvantage is that the operating temperature range is not wide, with an upper limit of +75°C. Therefore, the contact time of the soldering iron should not be too long during soldering, so as not to damage the film due to overheating.
Read more

: PCB Capacitors: Why Is It Important and How to Choose?
Best seller SMT Machine :Qihe smt line products

What is SMT in engineering?
Surface mount technology is a part of the electronic assembly that deals with the mounting of electronic components to the surface of a PCB. Electronic components mounted this way are called surface-mounted devices (SMD). SMT was developed to minimize manufacturing costs while making efficient use of board space.Qihe SMT company develops and produces all kinds of SMT equipment suitable for world wide market, including pnp machine,reflow oven,stencil printer,pcb handling machines,and other products.
Small desktop pick and place machine TVM802A,TVM802B,TVM802AX,TVM802BX series suitable for beginners, for hobbiest or low vol usag.
Advanced level 4-head LED strip placement QL41 led machines and with rail universal series TVM925S,TVM926S,
Fully automatic 6-10-head placement QM61,QM62,QM81,QM10,machines, which are suitable for high volume mass production in factories.
placer,pick and place machine easy operation manual,p&p assembly,pick and place assembly,pick&place feeder,CL feeders,pick and place machines,smt machine price,smt machine supplier,smt assembly,feeder,pcb printer,openpnp feeder,openpnp,used pick and place machine,pick and place feeder,paste mixer machine,smt nozzle,smt mounter machine,smt line,smt pick and place machine diy,smt meaning,smt process,smt setup,pnp machine,p&p machine,p&p,pick&place,pick&place machine,pnp,smt pick and place machine,stencil printer,reflow oven,pick and place machine,SMT equipment,smd machine,smt machine,SMT pick and place machine,desktop smt mounter machine,mini pnp robot,mini smt line,mini smd chip shooter,mini pnp,desktop smt line,tabletop smt line,tabletop smd chip shooter,tabletop pick&place machine,desktop pnp machine,desktop pnp,desktop pick&place,desktop pick&place machine,tvm802bx,tvm802b,tvm802ax,,tvm802a,Smt pick and place,
Know more about us https://www.qhsmt.com/about-qihe-smt-equipment/
Follow us on social media https://www.facebook.com/Qihesmt/
What is SMT in programming?
Offline Automated Programming vs Inline SMT Programming
Qihe pick and place machine can be programmed directly on the SMT equipment .
Or Coordinates can also be imported csv file through programming software.
Currently supported software such as protel,DXP,Altium Designer,Pads,Candes,proteus,DXP.
Inline SMT programming is a solution to consider for narrow segments of device programming requiring short programming times, with medium to high volume, for just one device type.
WHAT IS SMT pick and place machine?
SMT (Surface Mounted Technology) is a comprehensive system engineering technology, which covers substrates, design, equipment, components, assembly processes, production accessories and management. When it comes to SMT pick and place machines, the automatic SMT production line requires automatic loading and unloading machine, automatic solder paste printing machine, placement machine, reflow soldering machine, AOI inspection equipment, conveyor,connecting table, etc. For these SMT assembly line equipment, Qihe SMT can offer you machines in prototype SMT line, small SMT production line, mass production SMT line at low SMT line cost. Contact us now if you are interested.
WHAT IS SMT ASSEMBLY LINE?
With the development of technology, future electronic products will be lighter, smaller and thinner. Traditional assembly technology can no longer meet the requirements of high-precision and high-density assembly. A new type of PCB assembly technology-SMT (Surface Mount Technology) has emerged. SMT Assembly is the use of automated machines to assemble electronic components on the surface of the circuit board. Its density, high speed, standardization and other characteristics occupies an absolute advantage in the field of circuit assembly technology. In addition, SMT assembly has a wide range of uses.
https://www.qhsmt.com/fully-automatic-smt-pick-and-place-machine-line/