Inductor is a component we use for a long time in transformer design. Its main function is to convert electrical energy into magnetic energy and then store it. It should be noted that although the structure of Murata inductors is similar to that of a transformer, it has only one winding. The principle of the booster of Murata inductive DC-DC, and this article is of a basic nature, suitable for those friends who do not know the characteristics of Murata inductance, but are interested in boosters at the same time. Some of the principle knowledge in this article can be found online, so I won't go into details here.Today qihe smt pick and place machine sharing Inductor selection for LED driver designs.
To fully understand the principle of inductive voltage boosting, we must first know the characteristics of the inductor, including electromagnetic conversion and magnetic energy storage. These two points are very important, because all the parameters we need are derived from these two characteristics.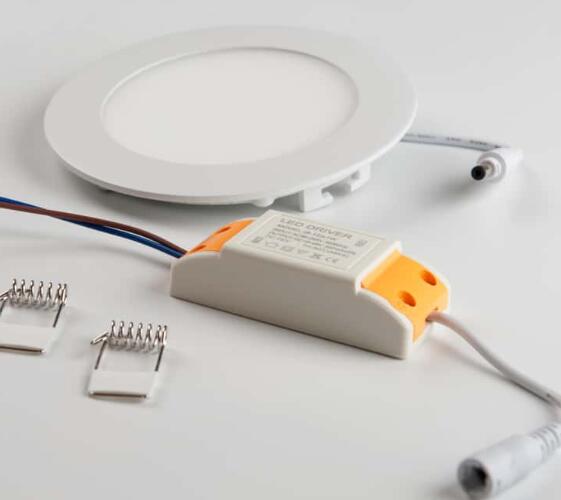 As everyone knows, with electromagnets, a battery energizes a coil. Some people may wonder, what is so easy to analyze with such a simple picture? We are going to use this simple picture to analyze what happens when it is powered on and off.
The coil (called "inductor" from now on) has a characteristic—electromagnetic conversion. Electricity can be turned into magnetism, and magnetism can be turned back into electricity. When electricity is applied, the electricity becomes magnetic and is stored in the inductor in the form of magnetism. When the power is off, the instantaneous magnetism will turn into electricity and be released from the inductor.
As I said before, the magnetic energy in the inductor will turn back into electricity when the inductor is powered off. However, the problem arises: at this time, the circuit has been disconnected and the current has nowhere to go. How can magnetism be converted into current? It is very simple. The two inductors High voltage will appear at the end! How high is the voltage? Infinitely high until it breaks down any medium that blocks the flow of current.
Here we understand the second characteristic of the inductor – the boost characteristic. When the loop is disconnected, the energy in the inductor will be converted back into electricity in the form of infinitely high voltage. How high the voltage can rise depends only on the breakdown voltage of the medium.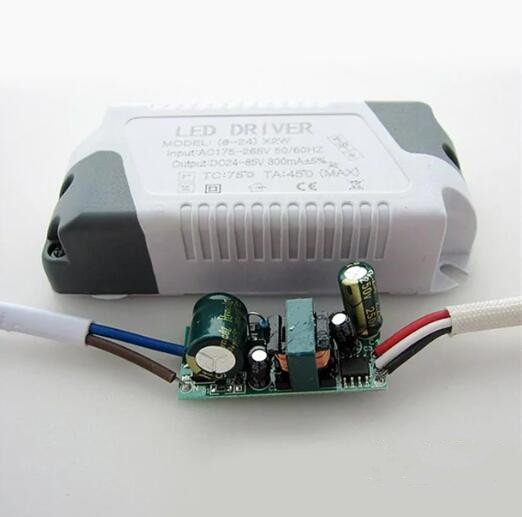 Now let us summarize the above content:
Below is a positive voltage generator. If you keep flipping the switch, you can get infinitely high positive voltage from the input. How high the voltage rises depends on what you put on the other end of the diode to give the current somewhere to go. If nothing is connected, the current has nowhere to go, so the voltage rises high enough to break down the switch, dissipating the energy as heat.
Then there is the negative voltage generator. If you keep flipping the switch, you can get infinitely high negative voltage from the input.Smt pick and place
The above is all theory, now let's take a look at the actual electronic circuit diagram to see what the "minimum system" of the positive/negative pressure generator looks like:
You can clearly see the evolution. In the circuit, only the switch has been replaced with a triode. In fact, all switching power supplies are transformed from the combination of these two diagrams.Smt pick and place
Finally, we should mention the issue of magnetic saturation. What is magnetic saturation?
From the above background, we can know that the inductor can store energy and save the energy in the form of a magnetic field, but how much can it store? What will happen after the storage is full?
How much to store: The "maximum magnetic flux" parameter is used for this purpose. Obviously, an inductor cannot store energy infinitely. The amount of energy it stores is determined by the product of voltage and time. For each inductor, this is a constant. , based on this constant you can calculate the frequency at which an inductor must operate to provide N volts and M amps of power.
What happens when the storage is full: This is the problem of magnetic saturation. After saturation, the Murata inductor loses all the characteristics of inductance, becomes a pure resistance, and consumes energy in the form of heat.Smt pick and place
Read more

: Inductor selection for LED driver designs | SMT
Best seller SMT Machine :Qihe smt line products

What is SMT in engineering?
Surface mount technology is a part of the electronic assembly that deals with the mounting of electronic components to the surface of a PCB. Electronic components mounted this way are called surface-mounted devices (SMD). SMT was developed to minimize manufacturing costs while making efficient use of board space.Qihe SMT company develops and produces all kinds of SMT equipment suitable for world wide market, including pnp machine,reflow oven,stencil printer,pcb handling machines,and other products.
Small desktop pick and place machine TVM802A,TVM802B,TVM802AX,TVM802BX series suitable for beginners, for hobbiest or low vol usag.
Advanced level 4-head LED strip placement QL41 led machines and with rail universal series TVM925S,TVM926S,
Fully automatic 6-10-head placement QM61,QM62,QM81,QM10,machines, which are suitable for high volume mass production in factories.Smt pick and place
Smt pick and place,CL feeders,best smt pick and place machine,smd mounting machine,what is smt machine,smt machine price,smt machine supplier,reflow soldering,smd package,pcb printer,used pick and place machine,smt line,pick and place feeder,solder stencil machine,open source pick and place,high speed pick and place,pcb pick and place,paste mixer machine,smt nozzle,smt mounter machine,smt line,smt pick and place machine diy,smt meaning,smt process,smt setup,pnp machine,pcb assembly,p&p machine,p&p,pick&place,pick&place machine,pnp,smt pick and place machine,stencil printer,reflow oven,pick and place machine,SMT equipment,smd machine,smt machine,SMT pick and place machine,desktop pnp machine,desktop pnp,Smt pick and place,desktop pick&place,
Know more about us https://www.qhsmt.com/about-qihe-smt-equipment/
Follow us on social media https://www.facebook.com/Qihesmt/
What is SMT in programming?
Offline Automated Programming vs Inline SMT Programming
Qihe pick and place machine can be programmed directly on the SMT equipment .
Or Coordinates can also be imported csv file through programming software.
Currently supported software such as protel,DXP,Altium Designer,Pads,Candes,proteus,DXP.
Inline SMT programming is a solution to consider for narrow segments of device programming requiring short programming times, with medium to high volume, for just one device type.Smt pick and place
WHAT IS SMT pick and place machine?
SMT (Surface Mounted Technology) is a comprehensive system engineering technology, which covers substrates, design, equipment, components, assembly processes, production accessories and management. When it comes to SMT pick and place machines, the automatic SMT production line requires automatic loading and unloading machine, automatic solder paste printing machine, placement machine, reflow soldering machine, AOI inspection equipment, conveyor,connecting table, etc. For these SMT assembly line equipment, Qihe SMT can offer you machines in prototype SMT line, small SMT production line, mass production SMT line at low SMT line cost. Contact us now if you are interested.
WHAT IS SMT ASSEMBLY LINE?
With the development of technology, future electronic products will be lighter, smaller and thinner. Traditional assembly technology can no longer meet the requirements of high-precision and high-density assembly. A new type of PCB assembly technology-SMT (Surface Mount Technology) has emerged. SMT Assembly is the use of automated machines to assemble electronic components on the surface of the circuit board. Its density, high speed, standardization and other characteristics occupies an absolute advantage in the field of circuit assembly technology. In addition, SMT assembly has a wide range of uses.
https://www.qhsmt.com/fully-automatic-smt-pick-and-place-machine-line/