What is the purpose of LED expo exhibiting?
The main purpose of this exhibition is to display Qihe's latest SMT technology applications and best seller SMT Machine related products, and to develop business-oriented business. There are many visitors with clear purposes, such as technical engineers, enterprise management, and individual users. We feel that this exhibition is a valuable opportunity to meet customers that we would not normally have access to.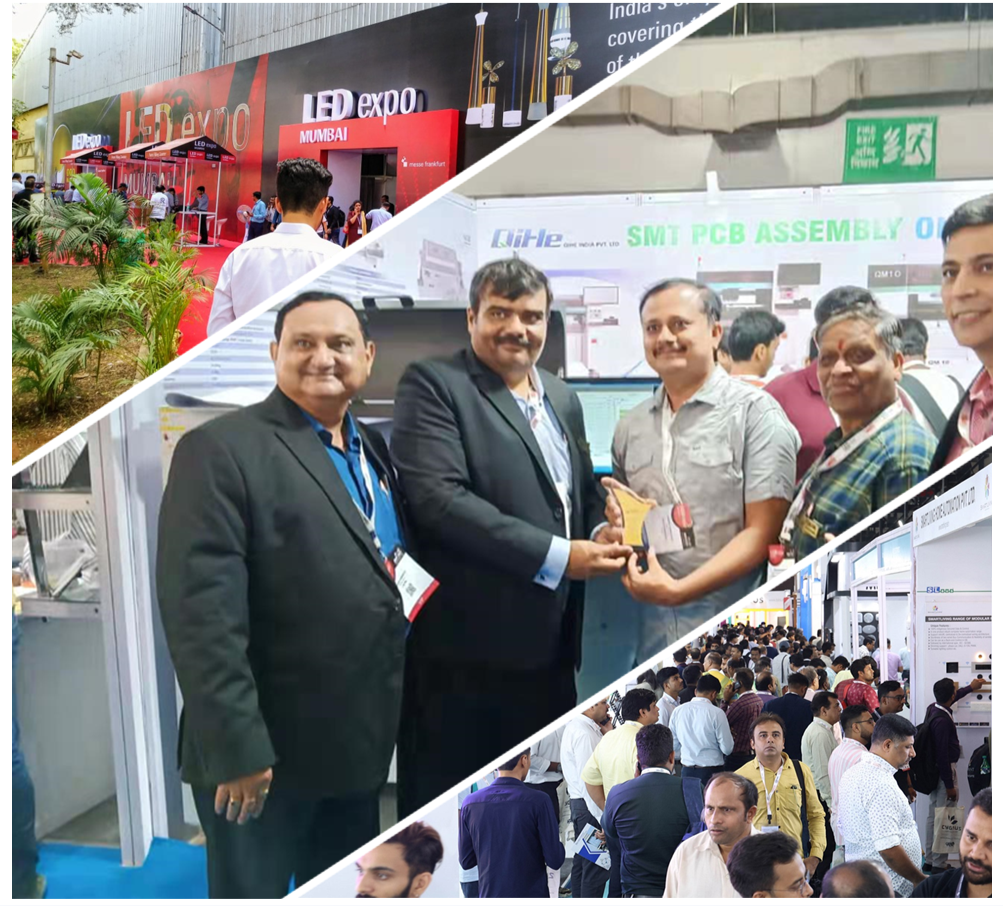 What is the result of the LED expo India exhibition ?
The effect exceeded expectations! There was an endless stream of visitors to our booth, and the passages were packed. Guests from different industries and positions have learned about our SMT placement machines, and we have received a lot of valuable opinions about them. Some customers clearly expressed their purchase intentions, and the media came to interview them. By participating in the exhibition, we have made many audiences interested in our products, it is really a worthwhile trip!
There are more than 2,000 volumes of product catalogs that we distribute after specific conversations with visitors. Some also consulted after listening to our speech at the booth. This exhibition has gathered many audiences with clear goals, and the exhibition effect is very good.
By distributing brochures and exchanging business cards, we gained more than 800 potential customers. , These are the target customers that we are expected to further discuss cooperation and expand business in the future.
learn more about led expo https://www.facebook.com/ledexpoindia/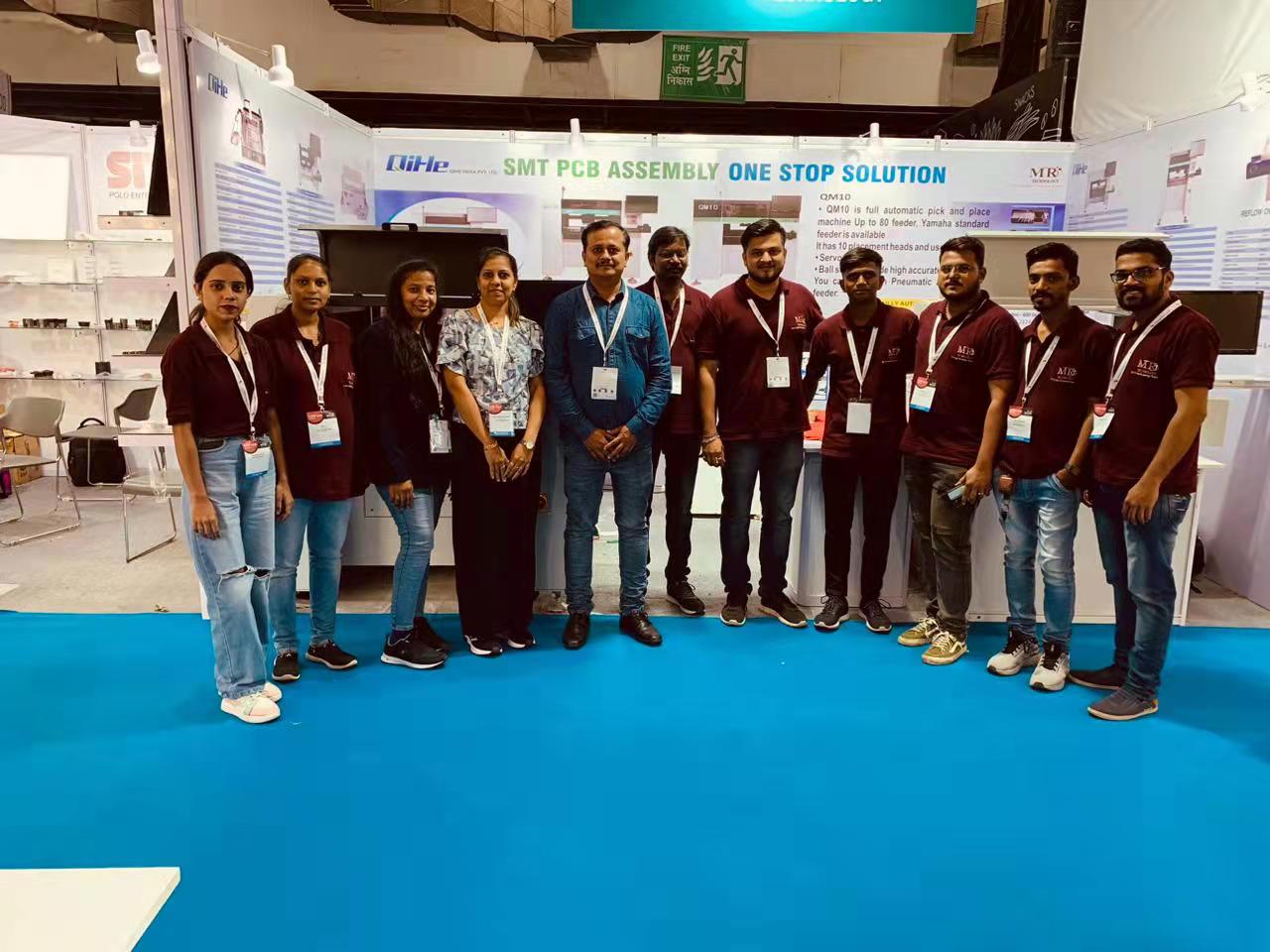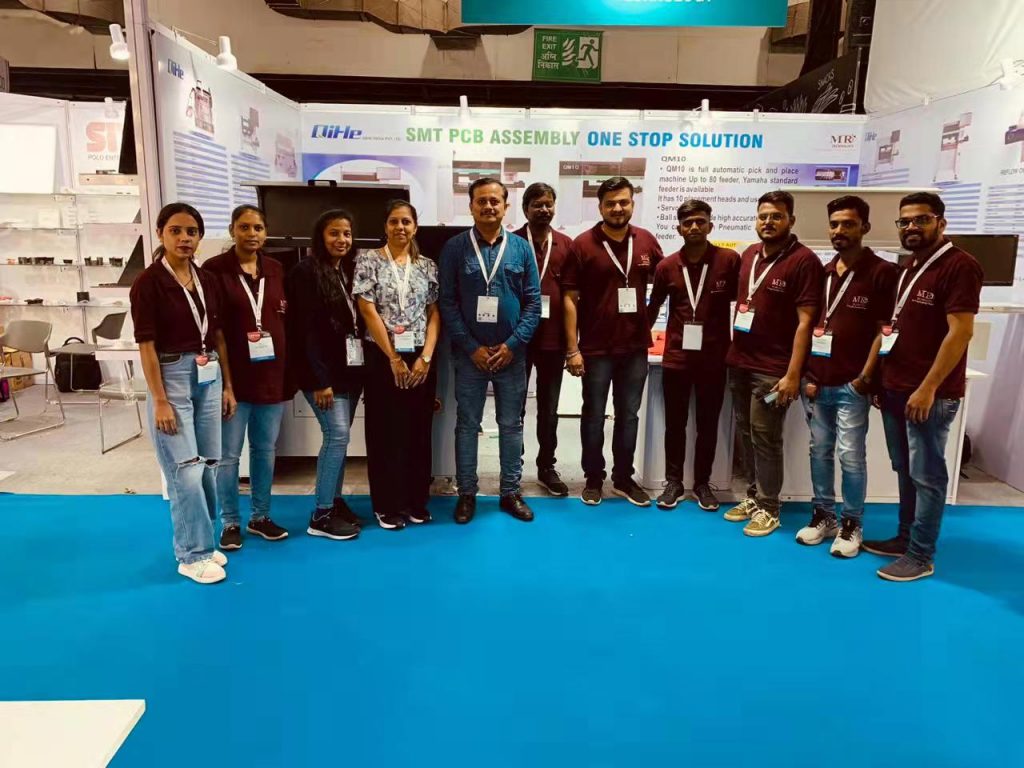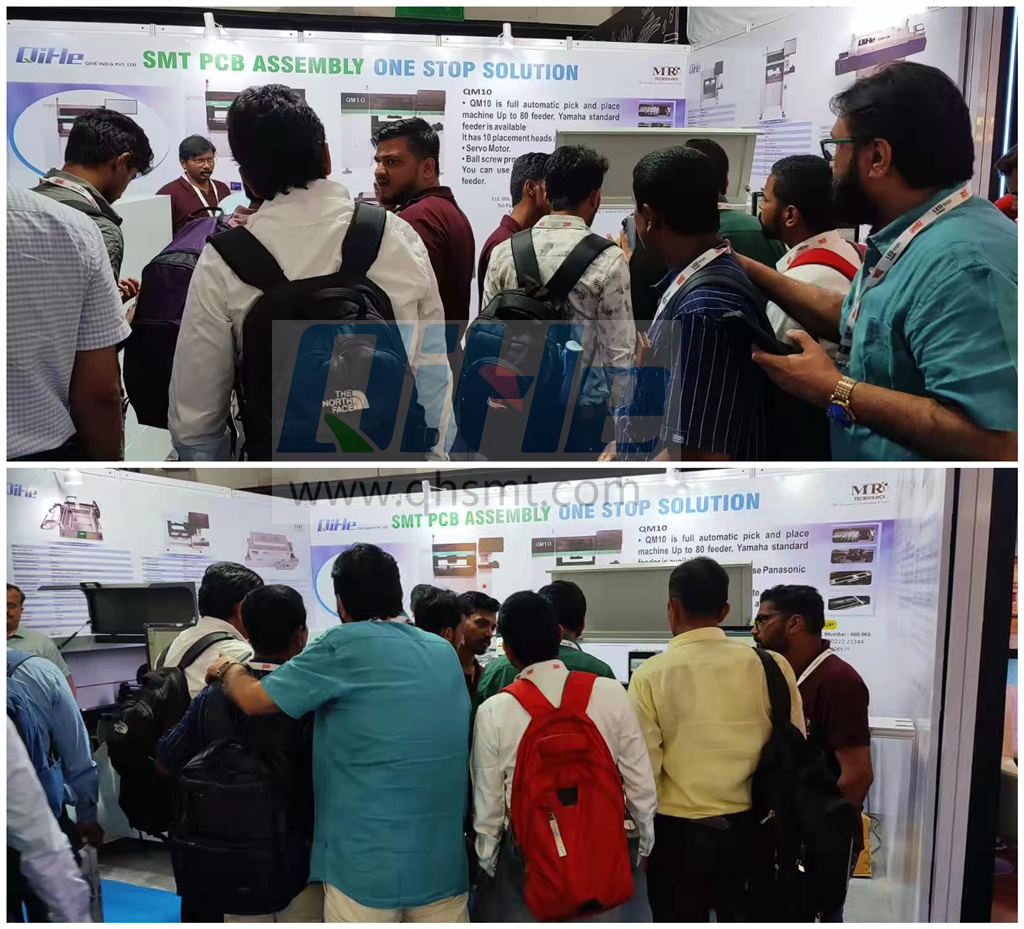 What QIHE mian provides : SMT pick and place machine
QHSMT is an enterprise specializing in the production of SMT equipment, like pick and place machine ,reflow oven,stencil printer ,smt pick and place machine,pnp,pick&place,pcb assembly,smd chip shooter,pnp machine,chip mounter,smt line,welcome to send inquiry
you can choose a reflow oven to meets your need like qfr630,qrf835,qrf1235
stencil printer model qh3040,qp3250,qfa5060
Also we have different kinds of smt pick and place machine like tvm802a,tvm802b,tvm802ax,tvm802bx,tvm802b plus,tvm925s,tvm926s,ql41,qm61,qm62,qm81,qm10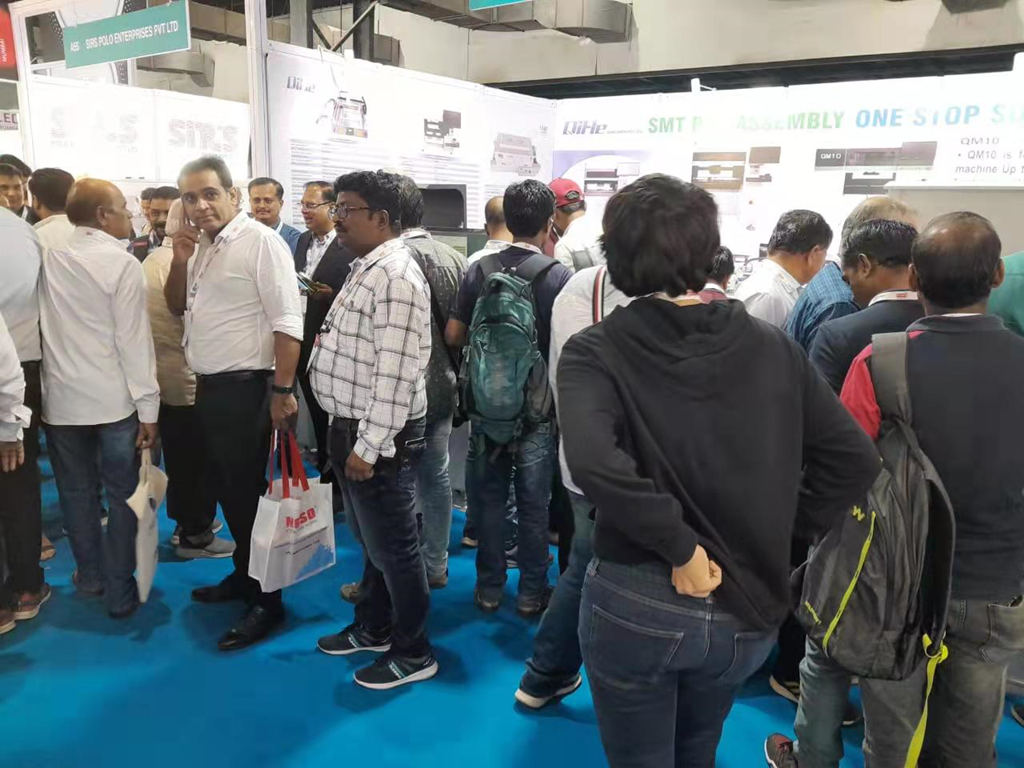 Read more

: Best seller SMT Machine Manufacturers & Suppliers in LED expo India
Concurrent exhibition news
lighting exhibition in Ningbo
https://www.qhsmt.com/2023/05/08/lighting-exhibition-2023-qihe-smt-pick-and-place-machine-invitation/
Lighting exhibition albums and videos review
What is SMT used for?
Surface mount technology is a part of the electronic assembly that deals with the mounting of electronic components to the surface of a PCB. Electronic components mounted this way are called surface-mounted devices (SMD). SMT was developed to minimize manufacturing costs while making efficient use of board space.Qihe SMT company develops and produces all kinds of SMT equipment suitable for world wide market, including pnp machine,reflow oven,stencil printer,pcb handling machines,and other products.
Small desktop pick and place machine TVM802A,TVM802B,TVM802AX,TVM802BX series suitable for beginners, for hobbiest or low vol usag.
Advanced level 4-head LED strip placement QL41 led machines and with rail universal series TVM925S,TVM926S,
Fully automatic 6-10-head placement QM61,QM62,QM81,QM10,machines, which are suitable for high volume mass production in factories.
WHAT IS SMT pick and place machine?
SMT (Surface Mounted Technology) is a comprehensive system engineering technology, which covers substrates, design, equipment, components, assembly processes, production accessories and management. When it comes to SMT pick and place machines, the automatic SMT production line requires automatic loading and unloading machine, automatic solder paste printing machine, placement machine, reflow soldering machine, AOI inspection equipment, conveyor,connecting table, etc. For these SMT assembly line equipment, Qihe SMT can offer you machines in prototype SMT line, small SMT production line, mass production SMT line at low SMT line cost. Contact us now if you are interested.
How to choose the right smt pick and place robot?
SMT Pick and place robots can execute virtually all smd material handling operations both cost-efficiently and effectively — With several designs and configurations available in the market, it can be challenging to pick one that suits your operational needs. To help you make the right decision, some factors and features you should look out for when purchasing a pick and place robot.The most important thing is the operating system, then the hardware configuration, the types of components supported, and the speed of operation, the accuracy of placement, and the smt setup cost of the entire smt line .
Qihe smt pick&place machine is a professional operating system independently developed. It has more than ten years of user experience, combined with the algorithm improvement of world-renowned colleges, and the most advanced flying camera and motion system. It is your best choice. The system is friendly for beginners and professionals.
WHAT IS SMT PROCESS?
There are mainly three steps in SMT assembly line process flow: solder paste printing, components placement and reflow soldering.
Solder Paste Printing
Its function in SMT line process is to print the solder-free paste on the pads of the PCB to prepare for the soldering of the components. The equipment used is a screen printing machine, located at the forefront of the SMT production line.
Components Placement
Its function is to accurately install the surface mount components on the fixed position of the PCB. The equipment used is a placement machine, located behind the screen printing machine in the SMT production line.
Reflow Soldering
Its function in SMT manufacturing line is to melt the solder paste so that the surface mount components and the PCB board are firmly bonded together. The equipment used is a reflow oven, located behind the placement machine in the fully automatic SMT production line.
Best seller SMT Machine :Qihe smt line products